11/30 - Sparge Brewing Makers' Market
by Sparge Brewing - 1 month ago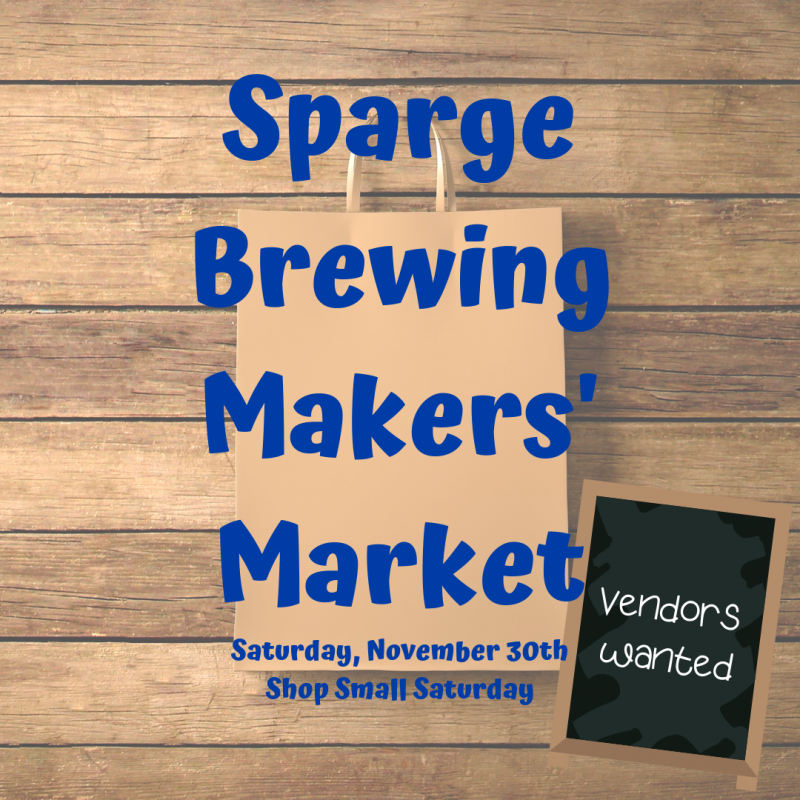 Saturday, November 30th, 2-5pm at Sparge Brewing!

Come on over to Sparge during Wellington's Shop Small Saturday, aka Small Business Saturday, and pick up some locally sold/crafted gifts!

Vendors participating:
Blooms - reindeer kits
Discmania - discs
Tooth Craft Goods - handmade goods
Simply Cakes - baked goods

Alicia Abbey - cards/watercolors



The Waffle Lab will also be here from 2-8pm!

We still have a few openings for vendors. If interested, contact Phylicia@spargebrew.com!