Whiskey Wednesday at Tonys!
by North Forty / Scene Magazine - August 22, 2018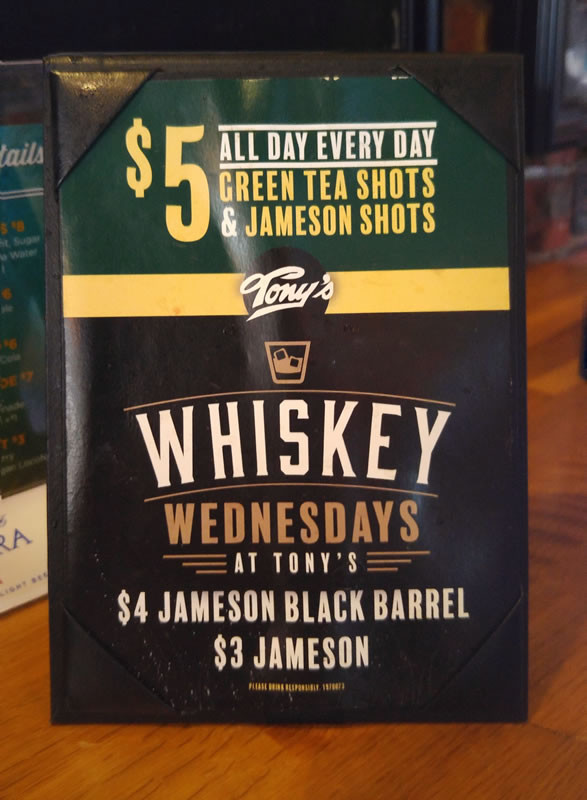 Whiskey Wednesday - Hot Dates

$2 Fireballs & Jim Beam

$3 Jameson

$2 Domestic Drafts

Join us at:: 224 S. College, Fort Collins

Tony's Sports Bar

Tony's is one of the oldest bars in Fort Collins. We have a 3000 sqft downstairs bar and a 2000 sqft rooftop patio that's open year-round. Opened 1969.