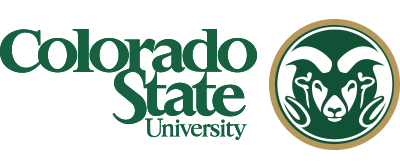 Tony Phifer
New route, same great parade.
Support Northern Colorado Journalism
Show your support for North Forty News by helping us produce more content. It's a kind and simple gesture that will help us continue to bring more content to you.
BONUS - Donors get a link in their receipt to sign up for our once-per-week instant text messaging alert. Get your e-copy of North Forty News the moment it is released!
Click to Donate
Colorado State University's annual homecoming parade, set for Friday, Oct. 12 in Fort Collins, will start on Laurel Street before turning right into CSU's historic Oval and finishing at Canvas Stadium. Previous homecoming parades had marched south on Howes Street before entering the Oval.
Move should help city traffic flow
The change is expected to soften the parade's impact on traffic flow while still providing spectators a safe and comfortable place to view the parade. The parade begins at 4:30 p.m. at the corner of Washington and Laurel streets and travels east on Laurel before entering campus at the Oval. The 90-minute parade concludes near the stadium on Pitkin Street.
"We're excited about the new route for our annual parade," said Kristi Bohlender, executive director of the CSU Alumni Association. "Spectators will have lots of great viewing opportunities along Laurel and as the parade winds through campus, and we'll have better parking opportunities than in the past."
CSU offering free parking for spectators
CSU is offering free parking after 4 p.m. in the Moby Arena lot. Cars must be moved from that lot by 10 p.m. on the day of the parade to accommodate game-day parking the following day.
Alternative modes of transportation, such as riding Transfort and bicycling, are recommended as well.
The new parade staging area will occupy Myrtle Street from Washington Street on the west to Sherwood Street on the east. Residents will be required to move vehicles off the street to accommodate staging. "No parking" signs will be posted Wednesday; vehicle towing begins at 7 a.m. Friday.
New route will impact residential parking, bus routes
Anyone whose vehicle is towed from the parade route or staging area should contact City of Fort Collins Parking Services at (970) 221-6617 to reclaim their vehicle.
To avoid the parade route, east-west traffic is encouraged to use Prospect Road or Mulberry Street. North-south traffic on Shields Street and College Avenue likely will be heavier than the usual Friday evening buildup.
For details about impacted city bus routes visit ridetransfort.com. Around the Horn routes will be impacted; visit their website for details.
All streets will reopen once the parade ends at 6 p.m. Friday.
If you would like to participate in the parade, you can register online. For more details about Homecoming & Family Weekend, visit homecoming.colostate.edu.