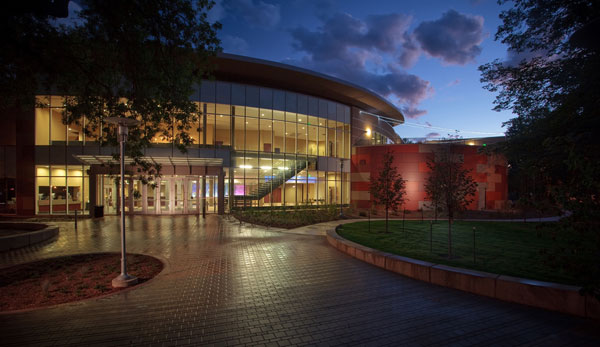 Support Northern Colorado Journalism
Show your support for North Forty News by helping us produce more content. It's a kind and simple gesture that will help us continue to bring more content to you.
Click to Donate
By Mary Kopco, Executive Director
FORT COLLINS, CO – The legendary Native American flutist R. Carlos Nakai joins the Fort Collins Symphony as the guest artist on Saturday, March 3, 2018 at 7:30 p.m. The Masterworks 4 "Legends & Lore" concert, under the director of Maestro Wes Kenney, features Nakai performing Two World Concerto, a work written for him.
The cardinal points of world music will converge when the orchestra takes the stage at the Fort Collins Lincoln Center.
The audience will enjoy a roguish romp in German composer Richard Strauss' Don Juan, the lively spirt of Chinese composer Zhou Long's The Rhyme of Taigu, and the epic symphonic poem of Hungarian composer Franz Liszt's Mazeppa. Haunting evocations will echo when guest flutist R. Carlos Nakai performs American composer James DeMars' Two World Concerto. The evening will conclude with the seductive pulse of Argentinian composer Astor Piazzolla's Libertango.
Carlos Nakai, of Navajo-Ute heritage, is the world's premier performer of the Native American flute. Nakai began playing the traditional Native American flute in the early 1980s and has released more than 50 albums in his career. He has sold over 4.3 million albums for Canyon Records and earned two Gold Records. Originally trained in classical trumpet and music theory, Nakai was given a traditional cedar wood flute as a gift and challenged to see what he could do with it.  While well-grounded in the traditional uses of the flute, Nakai has explored a variety of musical settings including new age, world-beat jazz, and classical. His cross-cultural collaborations include an album with the Wind Travelin' Band, a Japanese folk ensemble, and Tibetan flutist and singer Nawang Khechog. Nakai has received eleven Grammy nominations in four categories and earned a Governor's Arts Award. His career has been shaped by a desire to communicate a sense of Native American culture and society that transcends the common stereotypes presented in mass media.
Tickets for the concert may be purchased by calling the Lincoln Center at 970.221.6730 or by visiting www.fcsymphony.org. The Fort Collins Symphony's Season sponsors are the City of Fort Collins Fort Fund and Dr. Peter Springberg, and the Masterworks 4 concert sponsors are the Friends of the Symphony, Community Foundation of Northern Colorado, Friends of the Symphony Endowed Chairs, and the Johnston-Hanson Foundation.
For more information, please visit www.fcsymphony.org or call 970.482.4823.