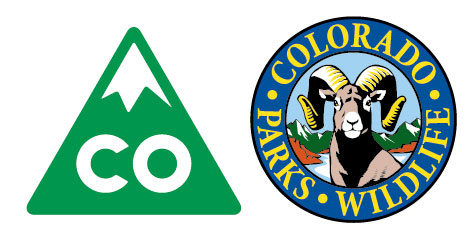 Bill Vogrin
CPW SE Region PIO
DENVER, Colo. – Colorado Parks and Wildlife is urging anglers statewide to consider trout fishing early in the day and in higher altitude lakes and streams as hot, dry conditions and reduced flows are stressing trout.
Heat and drought have pushed water temperatures to dangerous levels across much of Colorado, depleting oxygen levels and leaving trout vulnerable. Trout thrive around 50 degrees, get more lethargic when at 60 degrees and can become stressed at 70 degrees.
"CPW recommends anglers hit the water early in the morning to avoid the higher water temperatures in the afternoon and evening," said Josh Nehring, senior aquatic biologist in CPW's Southeast Region. "Anglers are encouraged to seek out high-elevation lakes and streams, where water temperatures are suitable and fishing does not cause undue stress."
Nehring also urged anglers to add a hand-held thermometer to their fishing kits so they can test the waters they intend to fish.
"Anglers should monitor water temperatures and end their trout fishing adventures when water temperatures reach 70 degrees," he said. "If trout have difficulty recovering from a catch and are acting lethargic, it's probably time to call it quits for the day."
Other suggestions include using heavier tippet and line to quickly reel the fish in and release fish and using barbless hooks to reduce the time required to unhook the fish. When fish are hooked, their metabolic rate and oxygen consumption soar, greatly increasing their risk of disease and death.
Always wet your hand before handling fish and keep the fish submerged while unhooking and releasing it. Avoid taking the fish out of the water even for a quick photo.
Here are current closures around the state:
Southwest Region
Tomichi Creek at Tomichi Creek State Wildlife Area, voluntary closure to fishing from noon to 7 p.m.

Rio Grande: CPW advises anglers not fish after noon.

Animas River voluntary closure to fishing from noon to 7 p.m.
Northwest Region
Yampa River, mandatory closure from Stagecoach Reservoir dam downstream .6 of a mile to the State Park boundary.

Yampa River, voluntary closure to all fishing from the upper boundary of the Chuck Lewis State Wildlife Area to the western town limits of Steamboat Springs.

In addition, angler organizations and a fishing guide alliances have posted signage, with CPW approval, on the Roaring Fork River from Carbondale to the confluence with the Colorado River and the Colorado River from the confluence with the Roaring Fork River to Rifle, for a voluntary "Hot Spots for Trout" alert which requests anglers stop fishing by 2 p.m. daily.
To check for closures, call your CPW regional office. In the Northeast Region, call the Denver office at 303-291-7227. In the Southeast Region, call the Colorado Springs office at 719-227-5200. In the Southwest Region, call the Durango office at 970-375-6708. In the Northwest Region, call the Grand Junction office at 970-255-6100.
For more information about local fishing regulations and alternative places to fish in Colorado visit our online fishing atlas, or visit the CPW website, or download our new Fishing App for Android and IOS devices.
Did you like what you just read?
Show your support for Local Journalism by helping us do more of it. It's a kind and simple gesture that will help us continue to bring stories like this to you.
Click to Donate