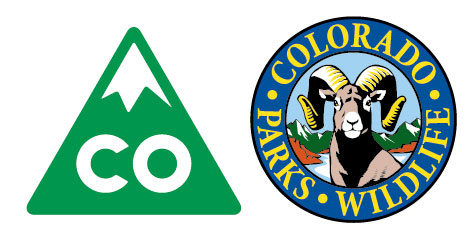 Mike Porras
CPW NW Region PIO
STEAMBOAT SPRINGS, Colo,  – The Colorado Parks and Wildlife family is mourning the sudden, tragic loss of one of its own today.
Tuesday afternoon at approximately 4:30 p.m., 24-year-old David Mutabazi, a seasonal employee at Steamboat Lake State Park since May, apparently drowned while swimming in the park's lake after his shift had ended. A witness says Mutabazi was approximately 100 yards from shore when he began struggling in the water. The witness says she tried to swim to him and help, but Mutabazi disappeared under the water before she was able to reach him.
After a brief search, CPW park rangers and a Routt County deputy recovered his body Tuesday evening at approximately 9:45 p.m.
"We are shocked and very saddened by this loss," said Park Manager Julie Arington. "David was a great, responsible person and a hard worker. It's just a tragedy for his family, me, everyone at the park, CPW and everybody that knew him."
An immigrant from Africa, Mutabazi was a student at Kirkwood Community College in Cedar Rapids, Iowa, where his current address is listed.
As part of a recruiting program established between Steamboat Lake State Park and the school, Mutabazi joined two other students from the college to fill a variety of positions at the park for the season.
According to his friends and coworkers, Mutabazi frequently swam in the lake after his afternoon jog around the park.
"He was strong and athletic," said Arington. "We do not know what happened. It appears to be just a tragic accident."
According to park officials, Mutabazi was outside of swim beach boundaries but still within an area where swimming is allowed and protected from boat traffic. In addition, the water was calm and approximately 73 degrees at the time he went for his swim.
"The people that saw him before he entered the water said he was acting normally and in great spirits," said Arington. "We certainly do not suspect the use of alcohol or drugs."
The Routt County Sheriff's Office conducted an investigation and concluded the drowning was an accident. The Routt County Coroner will perform an autopsy.
This is the second drowning at Steamboat Lake State Park in the last two months; however, prior to these incidents, park officials had not recorded any drownings in the lake's history.
Did you like what you just read?
Show your support for Local Journalism by helping us do more of it. It's a kind and simple gesture that will help us continue to bring stories like this to you.
Click to Donate