Support Northern Colorado Journalism
Show your support for North Forty News by helping us produce more content. It's a kind and simple gesture that will help us continue to bring more content to you.
Click to Donate
Jonson Kuhn | North Forty News
The City of Fort Collins completed the purchase of the former Hughes Stadium property from Colorado State University on June 30 for $12.5 million for the 164-acre parcel.
The purchase comes after a citizen-initiated ballot measure passed in April 2021, which Chief Financial Officer Travis Storin said was an example of "direct democracy."
"As a city staff, it's our duty to objectively carry out the policy guidance, whether that comes from council or it comes from the voters directly as it did in this case," Storin said. "For us, it's a duty and an honor to be able to carry out the will of the voters, and it was a pretty substantial majority on that ballot measure."
In April 2021, 68.61% voted in favor of the citizen-led initiative. The 2021 ballot measure ensured that the city would need to rezone the Hughes site as "Public Open Lands" as well as required the city to attempt to purchase the property at fair market value for uses such as parks, recreation, open lands, natural areas, and wildlife rescue and restoration.
The Hughes property was rezoned in May 2021 after voters approved the ballot measure, at which point the city began efforts to acquire the land in 2022.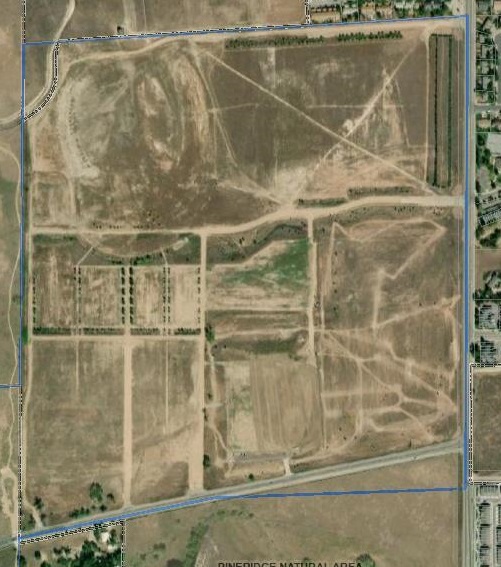 "I'm pleased to have completed the acquisition of the former Hughes Stadium property," stated City Manager Kelly DiMartino in a press release. "It's clearly a special place to many in Fort Collins, and this was an important milestone in honoring the will of the voters."
Storin said the City met last March with City Council to share the results of initial community engagement from 2022 where feedback was sought on the future of the Hughes site and how the community might like to see the property used, which Storin said at this time is, "pretty wide open."
"We know the site has got what is now a fairly prescriptive list of uses: parks recreation, open land, natural areas, and wildlife rescue and restoration," Storin said. "But that's still a pretty broad list in the eyes of a community, so there's going to have to be quite a bit of outreach efforts on a continuing basis, and we're anticipating that in 2024 is when this comes back in a really big way and continues with the work started in March of this year to determine the future of the site."
Storin said City staff will begin working with City Council in 2024 to determine next steps.
According to a release, the City raised $8.5 million for the purchase through bonds issued in March 2023, with the remaining $4 million coming from the City's general fund and Natural Areas.
For updates on the Hughes site, visit www.fcgov.com/hughes, and for a full list of uses and additional information, visit ourcity.fcgov.com/future-of-hughes?tool=survey_tool#tool_tab.