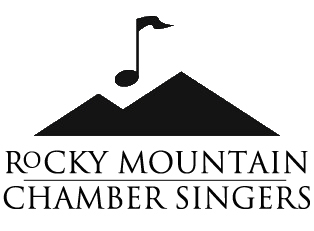 Steve Hanna
Our 30th Anniversary Spring Concert will feature a collection of favorite spirituals, from "Deep River" to "Shout all Over God's Heav'n". RMCS alumni will join us for a 30th anniversary celebratory set. The concert will include classic works by Gibbons, Byrd, Ticheli, Whitacre, and Stroope, and will be rounded out by a set of light jazz.
The concert will be performed twice: Friday, April 27, 2018, 7 p.m., at Colorado State University, University Center for the Arts Organ Recital Hall, 1400 Remington St., Fort Collins, and Sunday, April 29, 2018, 3 p.m., at King of Glory Lutheran Church, 2919 Wilson Avenue, Loveland.
Tickets are available at the door: $18 adult/$5 student.
Formed in 1988 by director Ann Bunyan, the Rocky Mountain Chamber Singers has performed concerts up and down the Colorado Front Range, plus tours in Minnesota and Nebraska and a special engagement at the Kennedy Performing Arts Center in Washington, D.C. The ensemble is lauded for superb blend, rich musicality and clear diction. Members are selected by audition and reside across the northern Front Range region.
Director Ann Bunyan has a B.M. in piano from the State University of New York (SUNY) at Potsdam, an M.M. in choral conducting from Southern Methodist University, and matriculated in doctoral studies in choral conducting at the University of Texas at Austin. She is known for her varied concert selections ranging from the Renaissance to the modern, including light jazz and pop styles.
Contact Ann Bunyan: 970-667-1764, sathiandann@gmail.com
rockymountainchambersingers.org
Did you like what you just read?
Show your support for Local Journalism by helping us do more of it. It's a kind and simple gesture that will help us continue to bring stories like this to you.
Click to Donate