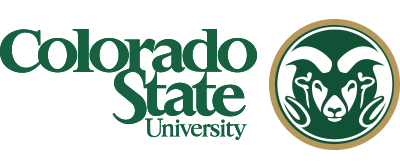 Written by Tony Phifer
CSU Enrollment
A freshman class that includes more than 1,200 first-generation students has helped vault Colorado State University to record enrollment levels for 2019-20 as Colorado's land-grant school pushed past 34,000 in total enrollment for the first time.
The growth in total enrollment is part of an ongoing pattern, bolstered by strong growth in undergraduate enrollment on the Fort Collins campus over the past five years. Total enrollment grew during that time from 32,236 students in 2015 to 34,166 total students today. In that same period, the number of CSU undergraduate students studying on campus has grown from 24,433 in 2015 to 26,559 this fall – an increase of 2,126 students.
"We are proud that more people than ever have chosen Colorado State University to learn and prepare themselves for their careers," President Joyce McConnell said. "And we are especially proud of the 1,200 first-generation scholars who, in the spirit of CSU's land-grant mission, have chosen our campus and know that we are committed to their success as they take this important step in their lives."
The announcement came today at a meeting of the Board of Governors of the CSU System, where the presidents of all three CSU campuses reviewed their latest enrollment figures, which will be officially presented to the Board in December. The flagship Fort Collins campus' success also carried over to the rest of the CSU System, which combined for record enrollment between CSU, CSU Global and CSU-Pueblo. Together, those institutions are providing impactful and transformational education opportunities to more than 57,000 students.
"This fall sets a record in student enrollment across our entire CSU System – pointing to the importance of our long-term investments in student success and an exceptional learning environment," said CSU System Chancellor Tony Frank. "We consistently work to provide degree programs that people want – and delivery mechanisms that meet people where they live. From our stellar campus-based programs, to fully online degrees, to partnerships like the new Sturm Collaboration Campus with Arapahoe Community College and Douglas County, CSU is working to make outstanding education accessible across Colorado."
At CSU-Pueblo, where 84% of students are from Colorado, this year brought a surge in graduate student enrollment – with graduate enrollment up 32% in a single year, thanks to a new graduate program in social work and Doctor of Nursing Practice, and offering a master's in education online. CSU-Pueblo's student population this year is 35% first-generation, 55% women, and more than half the university's students are diverse.
CSU-Global, the nation's first fully accredited, fully online university, has 19,083 students this fall. Of those students, 58% are women, 28% are under-served minority students, 38% are first-generation, and 14% are in the military.
On the Fort Collins campus, more than 64% of new first-year students are Colorado residents, with one-in-three of those students self-identifying as diverse. Fifty-seven percent are women. Twenty-four percent of the new class are the first in their family to attend college.
In addition, 1,839 freshman students are from the seven-county Denver area – 56% of all Colorado students in the freshman class – and 190 of those are from Denver Public Schools high schools.
"These aren't just numbers to us," said Board of Governors Chair Nancy Tuor. "Every student who chooses CSU matters to us, and we are invested in seeing them through to graduation and onto successful lives and careers. To see that investment continue to attract some of Colorado's brightest and most promising students is testament to the value of a CSU degree."
In the 2019 CSU incoming class
57% (2,957) of the students are women, boosting CSU's overall female enrollment to 52.4%.
1 in 11 students attended a Poudre School District school. Fossil Ridge High School had the most local students in the class (85), followed by Fort Collins (69). Around the state, Cherry Creek (63), Rock Canyon (61) and Mountain Vista (55) trail the two city schools.
1,501 members have a tie to CSU (family member, alumnus or current employee).
The average age of the new Ram undergrads is 18. The youngest is 16, the oldest 30.
89 students  were valedictorian or salutatorian at their high school.
There are 28 sets of twins.
The states outside Colorado that send the most students to CSU are California (423), Texas (157), Illinois (140), Washington (62), Arizona (57) and Minnesota (57).
Did you like what you just read?
Show your support for Local Journalism by helping us do more of it. It's a kind and simple gesture that will help us continue to bring stories like this to you.
Click to Donate