Support Northern Colorado Journalism
Show your support for North Forty News by helping us produce more content. It's a kind and simple gesture that will help us continue to bring more content to you.
Click to Donate
Jonson Kuhn | North Forty News
Water is scarce these days, and it's certainly not a problem the state of Colorado can ignore. With water levels decreasing in both Lake Powell and Mead, along with the rise of wildfires year round, it's crucial to start looking at ways of conserving and cutting back on excessive water use. That's why a local company like Blue Spruce Horticulture is now more critical than ever.
Born and raised in Fort Collins, Stuart Shoemaker has been running his landscaping company Blue Spruce Horticulture for the last six seasons, specializing in a type of landscaping called xeriscaping. As Stuart explained, the word was coined by Denver Water in the 1980s and derives from the Greek word xeros (dry.) They combined the Greek word to the word landscaping to create the idea of  "dry landscaping."

"It's about reducing water in the landscape and doing that by utilizing plants that are regionally adapted to this specific area and climate, plants that grow naturally in areas that don't get a lot of rain," Stuart said. "A lot of times your turf green grass is the quickest and cheapest way to cover area, so when a new neighborhood is built, a lot of times they want to get that ground covered as quick as possible, so Kentucky bluegrass is usually your quickest way to do that, but it takes a lot of water in the summer, those yards typically need to be watered three times a week. If you have a really designed xeriscape, it can be watered one to two times a month."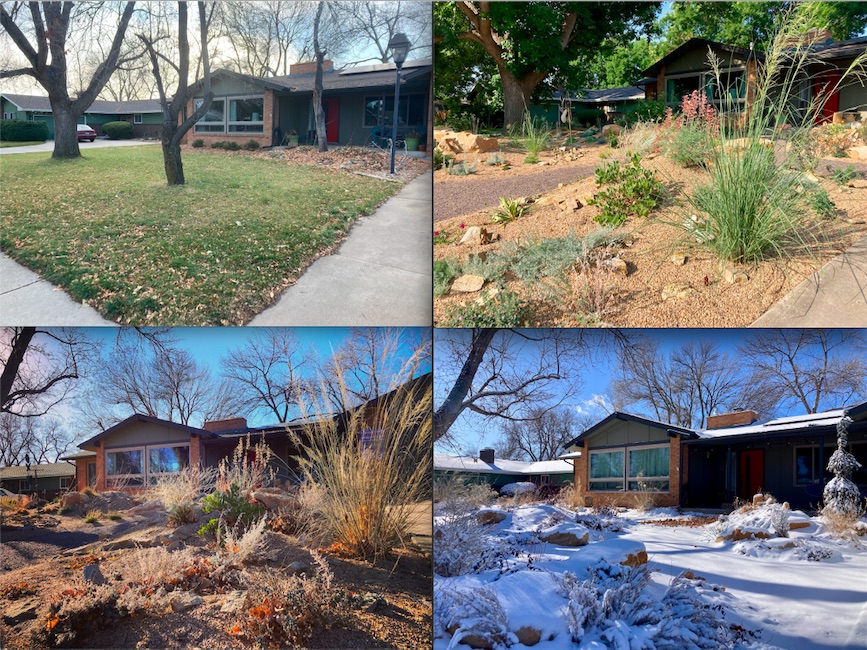 Stuart studied botany and horticulture in high school but also took entrepreneur classes, as well, which he said the combination proved to be most valuable over time. After graduating from CSU and working odd jobs around town, Stuart said he eventually circled back around to those initial interests of his, and shortly thereafter, Blue Spruce was born.

"I guess it was born out of my long-standing love and passion for plants," Stuart said. "The business is really focused on the horticulture aspect of the landscaping industry; that's what really drew me in was the horticulture aspect. I've always loved plants, loved studying and observing them, just overall a long-standing affinity for many different plant varieties."

According to Stuart, there are plenty of different landscaping companies out there. Still, most of them get pretty involved in hardscaping, building decks, patios, and outdoor kitchens, whereas Blue Spruce stays more focused on the horticulture aspect of landscaping. Blue Spruce prioritizes garden design, and by doing so, Stuart said he's proud that few companies know plants as well as they do.


"Xeriscaping isn't a new thing, but I do think it's growing in popularity rapidly. We're getting a lot of calls from people who want to take out a portion of their front or back yards, so I really think this is going to be the way of the future, at least out here in this state. More water levels are dropping in reservoirs, we see the trends, and they are not likely to change any time soon," Stuart said. "There's a large percentage of water that landscaping uses up, and it's significant in the summer. It's hard to make an impact on a residential scale, but we're trying to figure out how to do it as best we can because it certainly adds up."
While every project is understandably different, Stuart said that typically Blue Spruce could flip someone's front yard into a xeriscape in about a week. While the idea of xeriscaping could be a wise investment just about anywhere in the country, Stuart said a place like Fort Collins specifically has a lot of momentum for the xeriscape movement because the city is currently offering rebates to residential and commercial clients to move to the xeriscape incentive program. The city is giving people up to $1,000 to convert their landscape to lower water usage with a rebate through your city utility.


Blue Spruce will also be starting an unaffiliated non-profit this year, focusing on helping people in lower income transition into xeriscaping conversions. Stuart said the significant mission of the non-profit would be water use reduction and habitat restoration to help revitalize environments for pollinators and birds.
Though Blue Spruce operates primarily within the Fort Collins area, most recently, they made a small exception for a big job. As Stuart explained, the Blue Spruce crew makes it a point to attend conferences as often as possible; after attending a conference at the Denver Botanic Gardens, Stuart made an Instagram post about their time, which the curator saw of horticulture for the Denver Zoo who saw the post and decided to reach out to Stuart from there.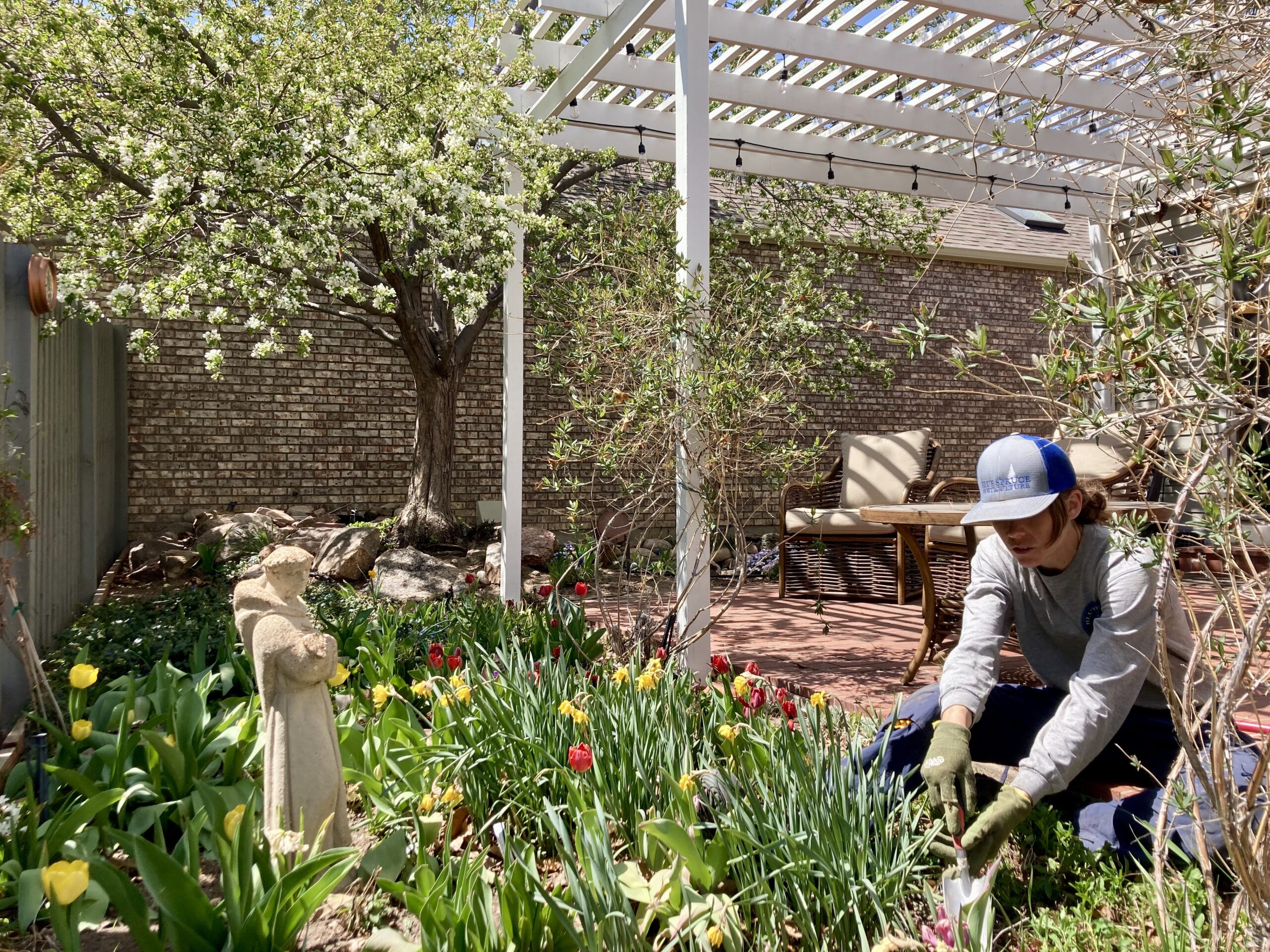 "We were contracted by the Denver Zoo to install a 10,000 square foot meadow garden (pollinator garden) near the entrance of the zoo on 23rd street," Stuart said. "We did some of the demo work last fall, we took out some overgrown shrubbery, and we're hoping to be planting this spring, so in May or June. It's pretty exciting; I'm proud of what we've been able to do with it so far."

Additionally, Stuart said on Saturday, March 4, Blue Spruce will set up a booth at the High Plains Landscape Workshop at the Drake Centre in Fort Collins. You can learn more by visiting their website at bluesprucehort.com or on Instagram @bluesprucehort.