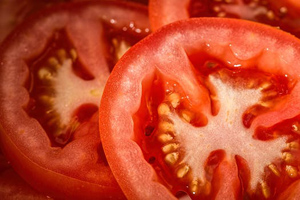 It's a busy place. The Larimer County Extension Office gets lots of calls year-round home food safety and preservation.  How long can I keep leftovers?  How do I safely thaw a turkey?  How do I preserve tomatoes?  How do I adjust my canning for altitude?  The questions are varied, seasonal and endless!
So, how does the Extension Office manage to answer all these calls, conduct presentations and workshops as well as numerous other efforts to provide credible, up-to-date food safety information?  With the great work by our dedicated volunteers called, Master Food Safety Advisors, who assist Extension food safety educators.
The Larimer County Office of Colorado State University Extension is recruiting volunteers to become Master Food Safety Advisors.  MFSA trainees receive 30 hours of hands-on, research-tested food safety and preservation instruction.  Applications for the 2018 program are due by February 9 and training will begin in March.  After completing the training and passing a written exam, MFSA volunteers give back 30 hours of service helping others practice safe food handling and preserving food successfully at home. Volunteers conduct demonstrations and workshops, test pressure canner gauges, staff exhibits at county fairs or farmers markets, write articles and answer phone calls and emails.
Have a food safety or food preservation question?  Interested in becoming a CSU Larimer County Extension Master Food Safety Advisor?  Know someone who might have an interest?  For more information, contact Edie McSherry at 498-6008 or emcsherry@larimer.org.  For complete Master Food Safety Advisor Program details visit the Larimer County Extension website larimer.colostate.edu/.
Did you like what you just read?
Show your support for Local Journalism by helping us do more of it. It's a kind and simple gesture that will help us continue to bring stories like this to you.
Click to Donate