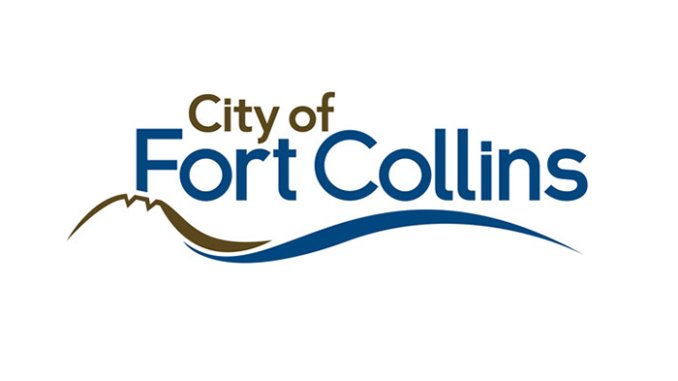 Support Northern Colorado Journalism
Show your support for North Forty News by helping us produce more content. It's a kind and simple gesture that will help us continue to bring more content to you.
Click to Donate
Since 1973, communities across the United States have joined the National Trust for Historic Preservation in the celebration of Historic Preservation Month, which consists of planned events to promote awareness of historic places and archaeological sites and highlight their social and economic benefits. This year, the City of Fort Collins will recognize Historic Preservation Month with several special activities that begin in May and continue into early June.
On Tuesday, the City's Historic Preservation Commission recognized four individuals who've made important contributions to local history and preservation with the Friend of Preservation Awards. The awardees are:
D.L. Roberts, for ongoing work in Larimer County to support historic preservation, including co-founding the non-profit group Historic Larimer County, and being instrumental in saving the Franz-Smith Cabin.
Rose Brinks, for preserving the Provost Homestead – Herring Farm and Bingham Hill Cemetery.
Kim Medina, for landmarking and rehabilitating her properties at 308 Cherry St., the city's first historic landmark recognizing Black history, and 129 N. McKinley Ave., a significant 1940s duplex in west Fort Collins and the home of neighborhood matron Lois Struble.
Meg Dunn, for outstanding contributions to historic preservation in Larimer County, including nine years of service on the City's Historic Preservation Commission.
The Friend of Preservation Awards program was established in 1985 in an effort to recognize the work that people and organizations across the community do to preserve the places that have defined Fort Collins' story.
In addition to the Friend of Preservation awards, the City's Historic Preservation program has planned several events:
2023 Dearfield Conference: "Celebrating the Women and Families of Dearfield"
Saturday, May 20, 9 a.m. to 4:30 p.m. | Colorado State University and virtual via Zoom
This free conference about the history and preservation of Dearfield, a Black agricultural settlement founded in Weld County in the early 20th century, includes plenary sessions and individual topic presentations, including a presentation at 10:40 a.m. by City staff on the life of Jennie Goodall, a Black resident of Fort Collins who became in influential member of the Dearfield community. For more information on attending in person in the Bernard Rollin Knowledge Well Classroom at the Nutrien Agricultural Science Building, Colorado State University, or via Zoom, contact PreserveDearfield@gmail.com
Think Again! A Historic Preservation Myth-Busting Workshop
Wednesday, May 24, 6:30 p.m. | Colorado River Community Room (222 Laporte Ave.).
City staff will bust some myths about historic preservation, including that old buildings can't be adapted for modern needs, historic properties can't be modified, and old buildings can't be energy efficient. Join City staff to debunk these myths and more and learn the facts about how historic preservation works in Fort Collins. To register, visit https://engage.fcgov.com/.
Historic Preservation Basics for Realtors
Tuesday, June 6, 9 a.m. | Fort Collins Board of Realtors, 826 W. Drake Rd, #1
*Note: This training is for FC Board of Realtors members only
The City of Fort Collins will co-sponsor an educational workshop with the Fort Collins Board of Realtors that will review how to look up information about historic properties, how properties are designated and what that status means for sellers and buyers, the responsibilities and benefits of owning historic properties, and the resources City staff offers to realtors, sellers, and prospective buyers for older properties in the community. Visit https://fcbr.org  for more information and to RSVP. Contact City staff with any questions at preservation@fcgov.com.
– – –
In addition to these events, the draft of the historic context document for the ongoing Full Story Fort Collins project is available for review until May 26. Full Story Fort Collins is the City's civil rights history effort, which will continue through 2024. The draft and additional information about the project are available at https://ourcity.fcgov.com/civilrightshistory.
Historic Preservation will soon launch a local Jewish history webpage and walking tour about important sites related to Jewish history in Fort Collins. Once complete, those stories and an online companion for the walking tour will be available at www.fcgov.com/jewishhistory.
This effort is related to Full Story Fort Collins and will complement Historic Preservation's other efforts documenting the history of women, Black, Latinx, and LGBT residents in Fort Collins. All of those resources are available online at https://www.fcgov.com/historicpreservation/research-projects.