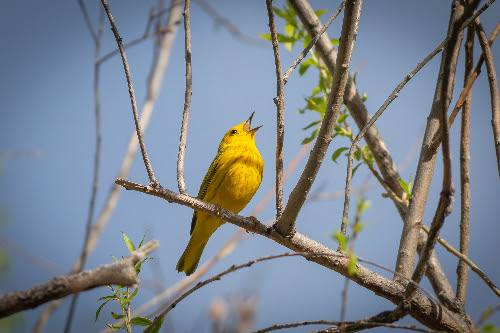 Support Northern Colorado Journalism
Show your support for North Forty News by helping us produce more content. It's a kind and simple gesture that will help us continue to bring more content to you.
Click to Donate
Play the New Agents of Discovery Mission

Play the new Agents of Discovery game at Coyote Ridge Natural Area! Agents of Discovery is a nature-based augmented reality game. To play, download the Agents of Discovery app for free on Apple and Android (pro tip: download before you hit the trail). The mission is called, "Celebrate 30 Years of Natural Areas!"
Those who complete the mission will win a special prize!
Love Your Natural Areas & Give Back


You are invited to take an active role in Natural Areas education activities and gain experience in interpretation, natural history, and group management. Naturalist Assistants serve as important aids to Volunteer Naturalists by assisting with group management, props, and activities.
Skills Before Thrills: Winter Outdoor Tips

It's a great time to enjoy winter in your natural areas! Keep these winter tips in mind for a fun and safe experience:
Visitors are welcome to cross-country ski or snowshoe on any trails open for hiking. Try higher elevation sites such as Bobcat Ridge and Gateway natural areas that hold snow longer.
Sledding is not allowed at any natural area for safety and habitat protection.
Use the trails! Ice in natural areas is never safe for people or pets. Ice access is not allowed unless a sign is posted.
At natural areas with paved trails that are plowed, visitors on skis/snowshoes must stay within 10 feet of the paved trail.
Regulations about on-trail/off-trail use apply in the winter, too. Find which natural areas allow off-trail use here.
When trails thaw, mud happens. Wear appropriate footwear, and walk through mud, not around it, to avoid trail widening and damage. Check for trail closures at CoTrex or the Natural Areas Trail Conditions website.
Pick up dog waste. Dog waste does not biodegrade like wildlife waste and will be washed into watersheds along with melting snow. Know which natural areas allow dogs.
Nature in the City 2022 Results

The Nature in the City program continued to expand connectivity, stewardship, and access in 2022 with community led projects, biodiversity monitoring, four rain gardens installed in collaboration with the Colorado Stormwater Center, and more. Read the Annual Report at fcgov.com.
2023 Grants Awarded
Nature in the City is awarding $45,250 to community members in support of nine planning grants. The funds will go towards designing wildlife-friendly landscapes throughout Fort Collins that also create gathering spaces for community members to connect with each other and nature. The funded designs include neighborhood wildlife gardens and gathering areas, parkway redesigns, turf to native plant conversions, a rain garden, a Poudre-pollinator garden, and a template design for outdoor classrooms at Poudre School District schools.