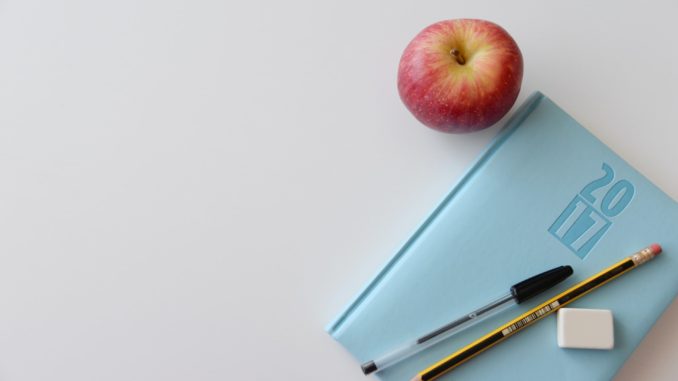 Support Northern Colorado Journalism
Show your support for North Forty News by helping us produce more content. It's a kind and simple gesture that will help us continue to bring more content to you.
Click to Donate
Recurring: Poudre River Library District Conversations in English, Wednesdays, 2-3 p.m., Old Town Library.
Recurring: Friday Fandom, fun and geeky activities for tweens and teens, through 12th grade. Old Town Library.
April 4, Parkinsons Support Group, Fort Collins Senior Center, 10:30 a.m.-12:30 p.m. Info: www.pdsupportlc.net.
April 4-15, Act Human Rights Film Festival, Various venues around Fort Collins, The ACT Human Rights Film Festival is born out of expertise in the Department of Communication Studies at Colorado State University in the area of media and visual culture. Dr. Scott Diffrient, Associate Professor of Film and Media Studies and recipient of the William E. Morgan Endowed Chair of Liberal Arts, is using funds from the endowed chair to establish the first-ever human rights film festival in Northern Colorado. More information: https://actfilmfest.colostate.edu/films/
April 6-28, Illuminate Photography Exhibition, The Gallery at 3 Square Arts, 2415 Donelli Court, Ste. 110. Open Tuesdays and Thursday 1-5 p.m., Fridays and Saturdays 1-6 p.m. Features 40 artists from across the state. Reception 6-8 p.m. April 6 at The Center for Fine Art Photography, 400 N. College. Free. Beer by Odell Brewing and light snacks.
April 7, Seventh Annual Mountain Firefighters Chili Cook-off, Poudre Valley Fire Station #2, 33689 Hwy. 14, 6 p.m. Silent auction, door prizes. $10; $25 per family. Info: rjmatzner@centurytel.net.
April 7, Global Village Museum of Arts and Cultures, free story time, 11 a.m. to noon for ages 3-10. Fun craft and snack included. Free admission for two parents. Info: globalvillagemuseum.org or call 970-221-4600.
April 8, Americana, Voice of Spring concert, 2 p.m., Trinity Lutheran Church, 301 E. Stuart St., Fort Collins.
April 12-15, Interweave Yarn Fest, Embassy Suites, 4505 Clydesdale Parkway, Loveland, 10 a.m. to 6 p.m. daily. Info and to get a pass: http://interweaveyarnfest.com/
April 14, Spring Concert, Wellington Community Band, movie, jazz and big band theme. 6 p.m., Wellington Community Church, 8445 3rd St. Free.
April 17, Anthony de Mare: Liasons, Lory Center Live and CSU School of Music, Theatre & Dance, 7:30pm, Liaisons is a landmark commissioning and concert project, conceived by acclaimed concert pianist Anthony de Mare, based on the songs of legendary musical theater composer Stephen Sondheim. More info: http://www.lctix.com/liaisons
April 19, Out of Africa, book discussion 6:30-8:30 p.m., Wolverine Publick House, Fort Collins.
April 22, Laudamus Chamber Chorale Spring Concert, Dream Sequence, Griffin Hall, University Center for the Arts, 1400 Remington St., Fort Collins. Features a 20th anniversary commission by Thomas LaVoy, based on poetry by Indian poet Sarojini Naidu. Also pieces by Josef Rheinberger, Daniel Elder and Claude Debussy, plus arrangements of "Shenandoah," "Unclouded Day" and "Bright Morning Stars." Info: 970-231-6718. Tickets: CSUartstickets.com
April 22, Lewis Black, The Joke's on us tour, Lincoln Center, LEWIS BLACK, GRAMMY Award-winning, stand-up comedian, is one of the most prolific and popular performers working today. He executes a brilliant trifecta as a stand-up comedian, actor and author.
April 23, monthly meeting, Waverly Community Board, 7:30 p.m., Turning Point at Waverly School, 10431 N. County Rd. 15. All community members welcome.
April 24, Celebrate One Book 4 Colorado disco party for all four-year-olds and their families, 2-3:30 p.m., Old Town Library. Sen. John Befalls and Rep. Joann Ginal will read to the children.
April 27-29, Spring Book Sale, by Friends of the Library. All day Friday through Sunday, Harmony Library.
April 27-29, 6th Annual Front Range Film Festival,  the innovation and artists that make Longmont such a vibrant community April 27-29th at the Stewart Auditorium at the Longmont Museum Featuring work by Colorado Filmmakers with shorts programs, features and filmmaker talks.
April 28, WyoPoets Spring Poetry Workshop, "The Art and Craft of Poetry,"  9 a.m.-4 p.m., Kiwanis Community House, 46-03 Lions Park Drive, Cheyenne. Award-winning Colorado poet Art Elser will lead the workshop.
April 28, Poudre River Library District book fiesta: Celebrate Children's Day, Cerebra de Dia de los Ninos, 10 a.m-noon, Lyric Cinema. Free with library card. Music and crafts featuring the very hungry caterpillar.
April 30, Craig Childs discusses his new book, Atlas of a Lost World: Travels in Ice Age America, sale and signing, 6-8:30 p.m., Old Town Library.