Paul Donnelly
Communications Manager
Food Bank for Larimer County
Fort Collins, CO – October 10, 2018 – Students are hard at work on the campus of CSU, but it's not for any paper or project. It's for the annual Cans Around the Oval event, specifically CANstruction, a competition to create can-art made solely from donated food items. This year's CANstruction gets underway Wednesday, October 10, beginning at 10 am and running until 2 pm, at the Lory Student Center Plaza.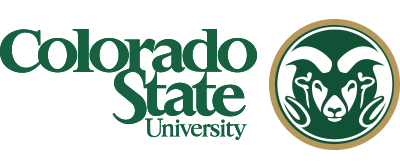 Cans Around the Oval began some 32 years ago when a CSU student interviewed Sandy Bowen, the founder of the Food Bank for Larimer County. During the conversation, the idea of a food drive that would circle the oval at CSU was discussed and the event was born.
It took a few years for the tradition of Cans to catch on, but 32 years later Cans Around the Oval stands as one of the biggest one-day food drives in the county, resulting in more than 2 million donated meals in the three-plus decades since it began.
Last year, during the month-long event, CSU students and faculty, local schools, and members of the community donated a whopping 42,293 pounds of food and more than $56,000, all benefiting the Food Bank for Larimer County.
"Cans Around the Oval has truly grown into one of the signature events for the Food Bank," said Amy Pezzani, Food Bank for Larimer County CEO. "It's amazing to know where the event started so many years ago and see what it has become today, benefiting so many of our friends and neighbors in the community."
WHAT: Cans Around the Oval CANstruction
WHERE: Lory Student Center Plaza, 1101 Center Avenue Mall, Fort Collins
WHEN: Wednesday, October 10, from 10 am – 2 pm
For more information about Cans Around the Oval, visit https://lsc.colostate.edu/slice/slice-engagement/cans-around-the-oval/.
Did you like what you just read?
Show your support for Local Journalism by helping us do more of it. It's a kind and simple gesture that will help us continue to bring stories like this to you.
Click to Donate