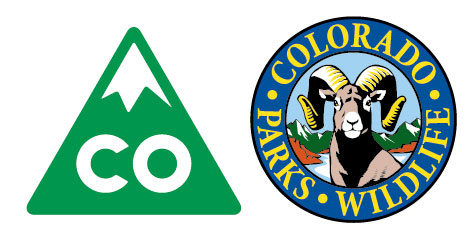 Jason Clay CPW NE Region PIO
WATCH | US 34 Big Thompson Canyon: 2013-2018–The Road to Resiliency
Support Northern Colorado Journalism
Show your support for North Forty News by helping us produce more content. It's a kind and simple gesture that will help us continue to bring more content to you.
BONUS - Donors get a link in their receipt to sign up for our once-per-week instant text messaging alert. Get your e-copy of North Forty News the moment it is released!
Click to Donate
DENVER – Since the disastrous flood of 2013, Colorado Parks and Wildlife, the Colorado Department of Transportation, several city agencies and multiple federal entities collaborated on what turned out to be the largest stream restoration project in the history of the state up the Big Thompson Canyon.
The highway repair and stream restoration project, largely funded with federal dollars, had a total cost exceeding $500 million.
Jeff Spohn, senior aquatic biologist for CPW, believes this project not only met, but exceeded expectations.
"The Big Thompson River restoration project was a monumental task which included cooperation between CDOT, the City of Loveland, the City of Estes Park, the Big Thompson Watershed Coalition, the United States Forest Service and Colorado Parks and Wildlife," Spohn said. "The collaborative process that occurred should become the template for future river restoration projects."
When flows from the flood receded, the framework for a perfect floodplain and multistage channel was formed. However, for safety and expedited transportation purposes, emergency repairs to get Highway 34 open compromised several miles of river habitat.
When the flood of 2013 hit, the flood itself had limited impacts on trout populations in the Big Thompson River. Instead, it was the necessary emergency repairs that caused habitat degradation and diminished numbers. For example, a 2012 pre-flood population survey immediately above the Idlewilde Dam estimated that there were about 4,500 trout per mile. That same estimate completed after the flood and emergency repairs yielded only 750 trout per mile.
CDOT assured CPW the emergency repairs would be reversed, and over a two-and-a-half year construction period, CDOT made true on its pledge. The result is instream habitat that provides conditions more favorable than those of the pre-flood landscape. Without remediation by CDOT crews, stream recovery would likely have taken decades.
"The stream restoration could not have been completed without the quick-to-action and hard work from many cooperating agencies and our aquatic biologists, technicians and wildlife officers, like my predecessor Larry Rogstad," said Kristin Cannon, area wildlife manager for CPW's Area 2, which encompasses the Big Thompson Canyon. "This project is a fine example of protecting and restoring our natural areas for our fish and wildlife, but also for the enjoyment of our future generations."
CPW stocked tens of thousands of trout in the river this fall following the restoration process which took place over a two-and-a-half year construction period. In total, about 15 miles of stream habitat in the canyon was restored and the fish populations are now approaching levels found before the flood.
"In particular, upper reaches of the Big Thompson between Drake and Estes Park, where restoration was not necessary, are currently inhabited by trout in numbers that match or exceed pre-flood population estimates," said aquatic biologist Jake Ruthven.
It was the first time since the mid-1990s that the river had been stocked, as the Big Thompson was a naturally productive river for brown and rainbow trout. Historically, the famous trout river had attracted tens of thousands of anglers each year. Now that construction is in its final stages, and river habitat is better than ever, the goal is to get the Big Thompson back to being a great angling destination.
All recent data, including fish population estimates completed by Ruthven and CPW staff, suggest positive things to come for the Big Thompson River. Crews spent the last week of October and first part of November conducting population surveys. Aquatic biologists found very healthy trout populations and a bright future for the ecosystem in the Big Thompson Canyon.