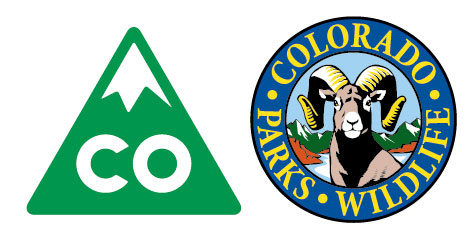 Travis Duncan, CPW Statewide
DENVER, Colo. – If you have ever wanted to visit all 41 state parks and 15 hatcheries located throughout Colorado, you're in luck! On Monday, July 23 Colorado Parks and Wildlife will be introducing its new passport booklet. Available only at state parks and hatcheries, this passport allows you to track your progress as you discover some of the amazing places Colorado has to offer. We invite you to visit as many state parks and hatcheries as you can, and to take your passport with you along the way!
"With our new passport program, we want to encourage people to get out and explore the wide variety of state parks and hatcheries located throughout Colorado. Each state park and hatchery provides a range of experiences, and visitors will have the opportunity to discover the unique character of each location during their visit," said CPW Director Bob Broscheid.
With 58 colored pages, the passport booklet offers insight into each park and hatchery and allows visitors to collect stamps at every location. Each stamp is unique and represents a significant feature of that site. Once you have visited a new location, you will be able to use your passport to record the date, as well as your favorite part of the visit.
As you make your way around Colorado, different prizes will be awarded as you reach new milestones. Once you have received your last stamp, make sure to have a park or hatchery representative certify the back page of your passport. You will then be able to send in a photo of your passport to collect your completion prize. Please visit cpw.state.co.us/Passport for further instructions on completing your passport and a list of available prizes.
Passports are free of charge, but please note that a daily or annual entrance pass is still needed to access all state parks.
Perfect for a solo challenge or some family fun, this passport will surely take you on an adventure. Next time you are at a state park or hatchery, ask for a copy of your very own CPW Passport and begin your journey through some of Colorado's most amazing places.
Did you like what you just read?
Show your support for Local Journalism by helping us do more of it. It's a kind and simple gesture that will help us continue to bring stories like this to you.
Click to Donate