Support Northern Colorado Journalism
Show your support for North Forty News by helping us produce more content. It's a kind and simple gesture that will help us continue to bring more content to you.
Click to Donate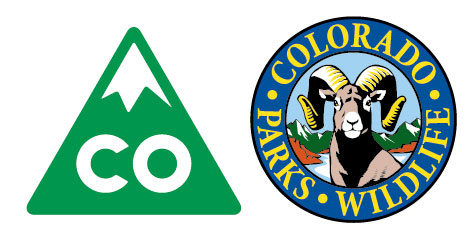 Bill Vogrin, CPW SE Region PIO
PUEBLO, Colo. – Colorado Parks and Wildlife is reminding the public that its officers routinely check anglers for valid fishing licenses and that anglers agree to those inspections when they buy a license.
The reminder was prompted by a video circulating on social media showing an encounter that turned into an unnecessary confrontation. While the confrontation did not result in violence or an arrest, it's an example of what CPW officers are facing more frequently when they are in the field checking licenses.
"This is the third similar incident in recent weeks," said Mike Trujillo, CPW's area wildlife manager for the Pueblo region. "It seems like we are facing more and more confrontations along these lines and it's troubling. We are only trying to ensure everyone is following the law."
The video shows two CPW wildlife officers at a lake in Pueblo during the Memorial Day holiday. The officers were conducting routine checks of anglers for valid fishing licenses. CPW checks licenses to ensure people are adhering to a state law (CRS 33-6-101) requiring anyone fishing in Colorado to purchase a license and to adhere to bag limits and legal methods of take.
The encounter became tense, however, when a man with a fishing rod angrily refused the officers' requests that he produce his license. He wrongly declared the request a violation of his constitutional rights and he erupted in a profanity-laced tirade of personal insults against the officers.
His verbal attacks escalated even as the officers showed the man a state statute book and read the entry to him that states anyone fishing in Colorado must buy a license and produce it when asked by an officer.
Eventually the man showed the officers his valid license, but he continued to act with belligerence toward the wildlife managers even as they left to check other anglers at the lake.
Colorado has a long history of regulating fishing to protect and perpetuate our fishing resources. It dates to Nov. 6, 1861, when the first Legislative Assembly of the Colorado Territory passed a law banning the use of seines, nets, baskets or traps to catch trout. New laws soon followed including the Fish Law of 1870 making it illegal to "kill or take trout or other fish by use of poisonous, deleterious or stupefying drug or explosives."
Those laws were a response to the extreme depletion, and even extinction, of some species of fish in Colorado and dangerous practices used by early residents to catch fish.
The first fishing season was enacted in 1885. The first non-resident fishing license, costing $2, was approved in 1909 and the first resident fishing license was enacted in 1913.
The funds were used to pay for research and to fund hatcheries where fish were bred for stocking into Colorado lakes and rivers. Today, CPW uses proceeds from fishing licenses to stock 90 million fish annually into Colorado's 2,000 natural lakes, 800 reservoirs and 9,500 miles of trout streams.
Here is a link to the rules for fishing in Colorado: http://cpw.state.co.us/Documents/RulesRegs/Brochure/fishing.pdf