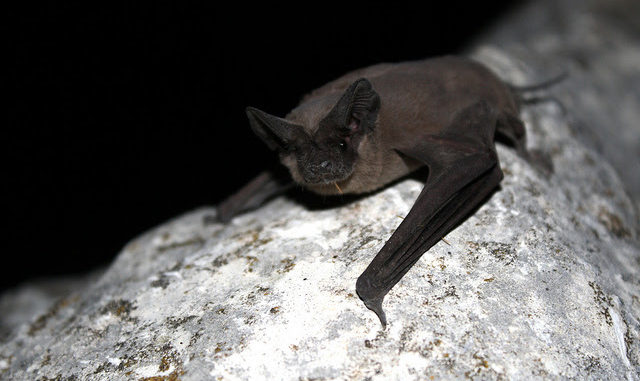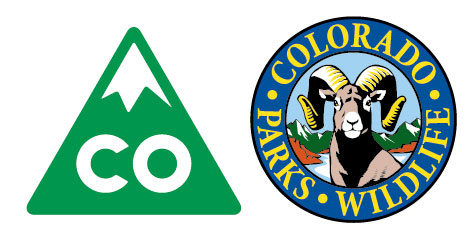 Carson Ramsay
CPW Statewide
DENVER – Colorado Parks and Wildlife celebrates Bat Week Oct. 24-31, an annual international recognition of the important role that these flying mammals play in nature.  This event is an opportunity to get to know these wonderful animals that are vital to our health, environment, and economy – and also add some intrigue to Halloween.
Support Northern Colorado Journalism
Show your support for North Forty News by helping us produce more content. It's a kind and simple gesture that will help us continue to bring more content to you.
BONUS - Donors get a link in their receipt to sign up for our once-per-week instant text messaging alert. Get your e-copy of North Forty News the moment it is released!
Click to Donate
Bats are one of the most popular animals during the Halloween season, with good reason.  Bats can fly, are often dark in color and tend to feed at night, leading some people to think of bats as one of nature's spookier creatures. But it is these traits that make bats fascinating mammals; although there are many myths surrounding these animals, they are not nearly as frightening as some may think. Bats are incredibly important to our environment and studies of bats have led to advances in medicine, technology, and fertilization.
"There are so many things we can learn from bats, including new techniques for UAV flight, how to improve sonar, and how to fight disease. Researchers even found a potential anti-coagulant from studying vampire bats," said Tina Jackson, species conservation coordinator with CPW. "Bats are also wonderful mothers, able to find their baby among thousands of others after a night out feeding. They sometimes will change roosts, flying off with the baby bat hanging on."
There are 18 species of bats in Colorado, including 13 hibernating species. Hibernation typically begins in November and runs through March, depending on weather conditions. Although you most likely won't be seeing any bats during your Halloween adventures, it's important to note that bats may leave their hibernation for brief periods.
"During the winter, these amazing creatures either migrate thousands of miles to warmer climates or tuck into hibernation sites to wait for spring. Most of the bat colonies in Colorado are on the smaller side – less than 100 bats – but we do have a few really large groups," said Jackson. "In the San Luis Valley, there is a colony of 250,000 Brazilian Free-Tailed Bats that gives an amazing show every night at dusk as they exit the roost."
Besides being festive representatives of Halloween, bats are incredibly important to our environment and their conservation is crucial. A healthy bat population is important for controlling insect pests; bats are known mosquito eaters, but also consume agricultural pests that may otherwise threaten our crops and plants. The insect-devouring services provided by bats are estimated to save farmers billions of dollars each year.
If you notice unusual bat activity, such as a bat seen during the day, please contact CPW; never handle a bat yourself, whether dead or alive.
If you are interested in helping with conservation efforts at home, the partners behind batweek.org have several suggestions for easy daily actions that benefit bats. If you're more of a do-it-yourselfer, instructions for building a bat house are also posted on the site. Not only will you benefit from fewer yard pests, but you will be making a difference for bats. To find more bat-related activities, visit the official Bat Week website. 
This year, join CPW in celebrating bats and all that they do for our environment. Visit the CPW events calendar to find spooky events happening near you, like bats on the patio at Roxborough, a full moon hike at Barr Lake, or trunk or treat at Cherry Creek State Park, as well as other Halloween festivities.