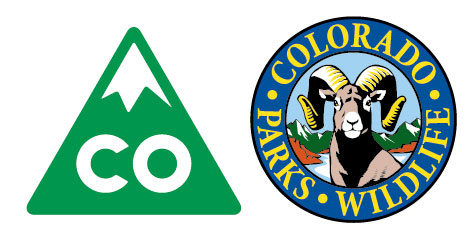 DENVER – The Colorado Parks and Wildlife Commission has approved the State Recreational Trails Committee recommendations for this year's Colorado the Beautiful Grants award cycle. With the 11 awarded grants this year, over $4 million has been allocated to help improve trails and access to public land across Colorado.
The vision of Governor Hickenlooper's Colorado the Beautiful Initiative is that within a generation, every Coloradan will live within 10 minutes of a park, trail, or vibrant green space. The Colorado the Beautiful Trails Grant Program works towards this goal by increasing access to public lands for Coloradans and visitors alike.
Support Northern Colorado Journalism
Show your support for North Forty News by helping us produce more content. It's a kind and simple gesture that will help us continue to bring more content to you.
BONUS - Donors get a link in their receipt to sign up for our once-per-week instant text messaging alert. Get your e-copy of North Forty News the moment it is released!
Click to Donate
"Colorado's outdoor spaces, trails, and recreation opportunities are why so many people choose to live and play here. These trail grants expand access to trails and outdoor spaces, create new opportunities for outdoor recreation and help connect more Coloradans with nature," says Nick Dellaca, CPW state trails program manager. "These projects will help take us a step closer to connecting every Coloradan to a park, trail or open space."
The Colorado the Beautiful Grant Program is a partnership between CPW and Great Outdoors Colorado (GOCO). Prioritizations for awards include connections to existing outdoor recreation opportunities, regional trail connectivity, proximity and benefit to local communities, wildlife and natural resource mitigation, collaborative partnerships and approach, and community health benefits. This year's largest award, to the City and County of Denver, was funded with Land and Water Conservation Fund dollars.
To learn more about this year's Colorado the Beautiful Grant Program awards, please see the descriptions below.
Methodist Mountain Trail System – $269,951 to Salida Mountain Trails: This grant to Salida Mountain Trails will help to complete the BLM Master Plan for the Methodist Mountain Trail System. Overall, the project will see construction of 6 miles of non-motorized trail, reconstruction of 5 miles of a mixed-use non-motorized and motorized trail, a new trailhead with 20 parking spaces, and new trail signage, gates, and trailhead kiosk. The project will add (for the first time) two connections to the iconic Rainbow Trail and one to the City of Salida.
Lunch Loops Connector Trail – $400,000 to the City of Grand Junction: In collaboration with 8 other funding sources, the Lunch Loops Connector will construct two bridges, four low-water crossings, 1.5 miles of concrete path, and other trailhead amenities. This project will connect 75 miles of single track dirt trail to the City of Grand Junction. In addition to impacting over 120,000 visitors per year, the trail will provide underserved local communities safe access to the Lunch Loops Trail System.
Peaks to Plains Trail Phase 2 – $500,000 to Clear Creek County: Ultimately connecting Loveland Pass to Denver, the Peaks to Plains Trail will be adding .75 miles of concrete trail in the Clear Creek Canyon. With this new segment, trail users will be able to travel 4.5 miles along the Clear Creek from the Big Easy Trailhead in Jefferson County to this new segment around Tunnel 6 in Clear Creek County. Activities along the creek include running/walking, cycling, fishing, photography, rafting, gold panning, and environmental education.
LOVA Trail – New Castle to Canyon Creek – $500,000 to the Town of New Castle:This new section of trail in the Lower Valley will add 1.65 miles of trail along the south side of the Colorado River with a bridge, rock mitigation, and an underpass to connect New Castle to Canyon Creek. Currently, bikers must navigate the busy freeway in order to travel from New Castle to Glenwood Springs. This trail will add to safety in the region as well as recreation potential as it connects with the Rio Grande and Glenwood Canyon Trails.
Stage and Rail Trail – $205,400 to Chaffee County: As part of a larger 70-mile route from Leadville to Salida, proponents in Chaffee County will construct 1.9 miles of asphalt path to better connect Buena Vista to Johnson Village. The project will improve community pedestrian and cycling safety in addition to adding signage to enhance navigability, access, and education along this section of the Stage and Rail Trail.
Palisade Plunge – $527,000 to Mesa County: The Palisade Plunge Trail is a community effort led by groups within the Grand Valley. With the help of the Western Colorado Conservation Youth Corps, this first phase will construct 13.5 miles out of a total 33.8 miles of single track trail. The whole project, with its length, vertical relief, and unique terrain will make it a destination single track trail fueling tourism and economic development to the region. The project will also rework the existing paved path near N. River Rd. and US Hwy 6 to connect existing trail networks.
Legacy Loop – Rock Island Trail – $500,000 to Colo Springs Parks, Rec & Cultural Services: The project is set to add .62 miles of concrete trail and a gravel shoulder to the entire length of Rock Island's "missing gap." When complete, the Rock Island Trail will provide an east-west connection with the "spine" of the community's urban Legacy Loop trail network giving thousands of families safe trails access to parks, neighborhoods, and schools. Additionally, this project will add an ADA accessible trail connection to the Shook's Run trail, two bridge underpasses, retaining walls, signage, and wayfinding.
Fremont Pass Recreation Pathway – $600,000 to Summit County Open Space Trails: The Fremont Pass Recreation Path is an envisioned trail that will connect Copper Mountain in Summit County to Leadville in Lake County along the Top of the Rockies National Scenic Byway. This phase of the project comprises a 3.3 mile long paved multi-modal trail that bypasses a dangerous, narrow section of State Highway 91 that is currently used by cyclists. In addition to meeting ADA standards, this project will include a light penetrating elevated boardwalk through a wetlands area and a 260 ft bridge crossing Highway 91.
Heron/Heller/Carpio-Park Phase 1 – $750,000 to City/County of Denver – Parks and Recreation: In support of Phase 1 of the Heron Pond/Heller/Carpio-Sanguinette Master Plan, this project will construct .8 miles of concrete trails, .5 miles of multi-use trails and a trailhead parking area, providing loops to amenities within the park and connecting the underserved Globeville neighborhood with the South Platte Regional Trail System. In addition to accommodating "wheeled" recreation such as biking and rollerblading on this 80-acre property, the park will include educational opportunities around the natural ecology of the area.
Great Western Trail – $250,000 to Great Western Trail Authority: Joining 3 miles of trail previously completed in 2014, this project will take another 7 miles of abandoned railway corridor and turn it into a crushed-gravel recreational trail connecting Eaton to Severance. With its completion, the Great Western Trail will connect to the Front Range Trail via the Poudre River Trail and will provide a unique trail experience as it passes through rural agricultural lands.
Envision Recreation in Balance – $99,367 to Chaffee County: Born from the larger county-wide Envision Chaffee County community visioning program, the Envision Recreation in Balance program will develop sustainable solutions to balance rapid growth in outdoor recreation with watershed health protections by tracking and managing unplanned growth and impact issues. In addition to supporting a Recreation in Balance Task Force made up of 10 local land managers and businesses, the program will provide four deliverables including a Recreation and Natural Resource Atlas, a Recreation Impact Monitoring System, Rapid Response Projects, and a Balanced Recreation Plan.
Since 2000, CPWs Trails Program has distributed over $105 million for trail grants and capital improvements that benefit year-round trail use. Please visit the Colorado the Beautiful Grant Page for information regarding the grant cycle timeline, application summaries, and grant application instructions. For more information regarding the trails program and additional funding opportunities, please visit cpw.state.co.us.