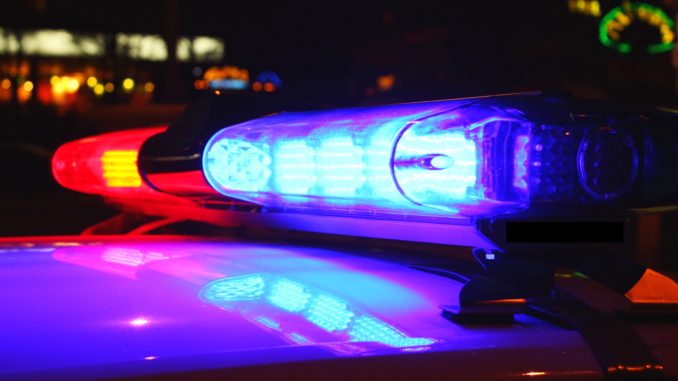 Support Northern Colorado Journalism
Show your support for North Forty News by helping us produce more content. It's a kind and simple gesture that will help us continue to bring more content to you.
Click to Donate
A suspect is in custody after threatening a police officer with a gun and barricading for 2.5 hours in the Larimer County Jail sally port.
Just after 4 pm on February 19, Fort Collins Police Services (FCPS) responded to a shoplifting incident at a store in southeast Fort Collins. FCPS officers located the suspect, later identified as Patricia Rodriguez (DOB 010285), of Greeley. She was arrested and transported to the Larimer County Jail.
After entering the sally port (vehicle bay), the arresting officer secured his duty weapon, which is required before entering the booking area.
When the officer tried to remove Rodriguez from the vehicle, he found that she had slipped out of her handcuffs, manipulated the storage safety measures, and accessed his firearm. She attempted to take him hostage at gunpoint, but the officer escaped to the secure booking area. The suspect barricaded in the police vehicle and refused to come out.
Fort Collins Police officers, Larimer County Sheriff's deputies, the LCSO All Hazards/Crisis Response team, FCPS SWAT team, LCSO crisis negotiators, Poudre Fire Authority, and UCHealth EMS all responded to assist.
Law enforcement used numerous less-lethal tools to get Rodriguez to surrender. At approximately 7:30 pm, the suspect exited the vehicle and was safely taken into custody with the assistance of LCSO K9 Tyr.
Rodriguez was evaluated by medical personnel, then booked into the Larimer County Jail on three active warrants (2 no-bond felony, 1 misdemeanor) and the following charges:
First Degree Assault (F3)
First Degree Aggravated Robbery (F3)
Attempted Second Degree Kidnapping (F4)
Criminal Mischief – $5,000-$19,999 (F5)
Disarming a Peace Officer (F6)
Resisting Arrest (M2)
"This suspect showed a disturbing disregard for the lives of first responders, the inmates in our care, and our community," said Sheriff John Feyen. "I'm extremely grateful to everyone who worked together to safely resolve this incident and minimize disruption to jail operations. Challenging situations like this demonstrate the importance of top-notch training and strong relationships."
FCPS will file separate charges for the initial theft incident.
All charges are merely an accusation, and the defendant is presumed innocent until and unless proven guilty.