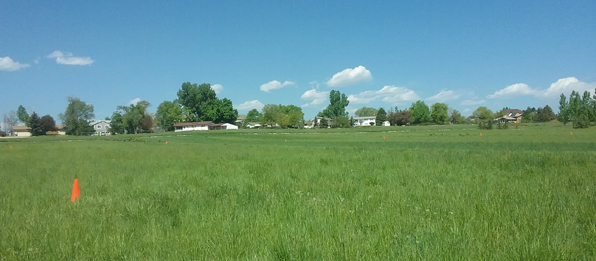 Theresa Rose
After a meeting lasting until nearly midnight, the Larimer County planning commission voted to deny the City of Thornton their request for approval of a 1041 permit. While senior planning commissioner, Rob Helmick stated that "a pump station of 16,000 square feet is not out of character for this location," commissioners Jenson, Cox and  Caraway recommended denial of the permit. Commissioner Jensen wanted more specific details regarding the project. Commissioner Cox requested an impact study. Commissioner Caraway, while understanding Thornton's right to the water stated that Thornton "missed an opportunity to consider alternatives" and that there had been an "inadequate level of mitigation". Commissioner Miller stated that he "wanted to see the pipeline succeed but there was too much unfinished business." Still he did not approve the denial.
One outstanding piece of misinformation being circulated was the statement by both the Thornton representatives and planning commissioner Dougherty was that "no private property will be affected".  Richard Brauch, a Douglas Road resident, owns the property cited for the location of the pump station. His side of the story is published on page 19 of the May 2018 edition of the North Forty News along with a photo of the section of his property where the City of Thornton wishes to build the pump station. Read it at https://northfortynews.com/douglas-road-resident-richard-brauch-tells-his-side-of-the-pipeline-story/
County Planner Lafferty recommended the project be tabled until the project is presented with more specific and detailed information.
Did you like what you just read?
Show your support for Local Journalism by helping us do more of it. It's a kind and simple gesture that will help us continue to bring stories like this to you.
Click to Donate