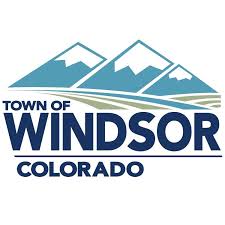 Support Northern Colorado Journalism
Show your support for North Forty News by helping us produce more content. It's a kind and simple gesture that will help us continue to bring more content to you.
Click to Donate
Windsor's Town Board discussed and approved utility rates for potable water, stormwater, and wastewater for 2023 at the November 15 and November 28 meetings. All three utilities are self-funded enterprises. Town Board accepted the staff's recommendation to increase utility rates to assist in the operations and maintenance of infrastructure and fund improvements needed to maintain Windsor's water, stormwater, and wastewater systems. The monthly rate increase will go into effect Wednesday, February 1, and will be reflected in March utility bills.
Potable Water
Potable water is water that is safe for human consumption. Customers are charged the monthly base fee plus the consumption charge of water used. The monthly base fee for single-family home water in 2023 will be $20.62 with a monthly increase of $1.70, or $20.40 annually. The 2023 consumption rates are set on a tiered system based on monthly usage rates and tap size. For example, single-family residential properties with a ¾" tap in the 1st tier will be charged $6.07 per 1,000 gallons up to 16,000 gallons of use. The 2nd tier use of 16,001-22,500 gallons will be charged $9.07 per 1,000 gallons. Finally, 3rd tier use of 22,5001 gallons and above will be charged $13.52 per 1,000 gals.
Factors that determine potable water rates include the maintenance and operations of infrastructure, sending water through treatment facilities for cleaning and testing, and securing water for residents and businesses.
Stormwater
Windsor's stormwater sewer system is a collection of pipes, ditches, detention ponds, and other conveyances that carry water runoff from rain and snowmelt directly into the Cache la Poudre River. The stormwater fee is based on the amount of impervious service on the property. The fee for stormwater will be $4.89 with a monthly increase of $0.15, or $1.80 annually. The stormwater system is an integral part of Windsor's infrastructure because it directs water away from homes, streets, and buildings, reducing flooding and erosion.
Wastewater
Wastewater is the water that leaves homes via the plumbing system to be sent and treated locally at Windsor's Wastewater Treatment Facility. Residents who utilize wastewater services are charged a flat rate which goes towards the cost of collecting and treating water to Federal Environmental Protection Agency standards before it is released back into the Cache la Poudre River. The new base fee for sanitary sewer service will be $26.50 with a monthly increase of $2.50, or $30 annually for residential properties.
For more information, visit windsorgov.com/water.