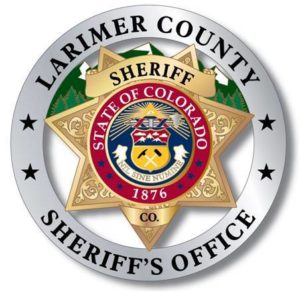 David Moore, Public Information Officer
On September 14, 2018, Kristin Ashley Eagle (06/28/1973) of Loveland was arrested following a lengthy investigation involving charities fraud. Eagle was booked into the Larimer County Jail on the following allegations with a total bond of $10,000. A booking photo is attached.
Theft (Class 3 Felony)
Identity Theft x 2 (Class 4 Felony) Charitable Fraud (Class 5 Felony)
Unauthorized Use of Financial Transaction Device (Class 5 Felony)
Forgery (Class 5 Felony)
In July 2017, the Larimer County Sheriff's Office was contacted by a man who felt he and others were being scammed by Eagle. Investigators learned Eagle told friends and acquaintances she had multiple serious medical conditions resulting in unpaid medical bills and her inability to pay for her own living expenses. Several community members decided to help Eagle by giving her money, organizing fundraising events, and creating GoFundMe accounts. Almost $20,000 was given to Eagle to help with her medical and other expenses.
Investigators also learned that Eagle used her serious medical conditions as a ploy to gain access to others' bank accounts to manage, but instead moved and spent money from those accounts without permission. In all, Eagle took more than $100,000 from the accounts.
The investigation has revealed that Eagle was not suffering from any of the medical conditions she claimed and did not need the money for medical treatments or bills. LCSO investigators are aware of Eagle's fraudulent acts dating back to 2015. If you believe you are a victim of fraud by Kristin Eagle, please contact Investigator Jacki Hurley at 970-498-5166.
The charges are merely an accusation and the defendant is presumed innocent until, and unless, proven guilty.
Did you like what you just read?
Show your support for Local Journalism by helping us do more of it. It's a kind and simple gesture that will help us continue to bring stories like this to you.
Click to Donate