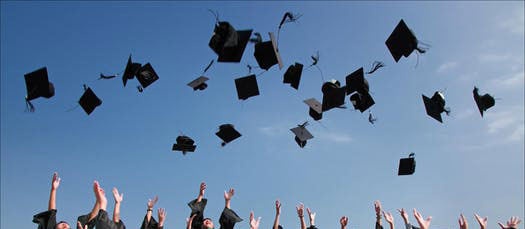 Support Northern Colorado Journalism
Show your support for North Forty News by helping us produce more content. It's a kind and simple gesture that will help us continue to bring more content to you.
Click to Donate
Effort included statewide listening tour, committee process
DENVER – Colorado's plan to implement the federal Every Student Succeeds Act was approved Monday by U.S. Education Secretary Betsy DeVos.
"I am incredibly thankful for the amount of time and effort that so many people put in to develop our state plan," said Colorado Education Commissioner Katy Anthes. "Colorado has had ambitious education strategies in place. This plan maintains our strong education laws while working together with the federal law to support all students."
Colorado's accountability system will continue to function as it has, Anthes said. Under ESSA, some additional schools will be identified for support and improvement in order to focus on the needs of specific groups of students and schools that struggle to graduate students. CDE will work to ensure that federal and state supports work together to ensure all students receive a high quality education.
Highlights of Colorado's ESSA plan:
Colorado created the ESSA Application for School Improvement (EASI), a one-stop process for districts with schools identified for Comprehensive and Targeted Support and Improvement to access services and funding specifically tailored to the unique needs of each identified school. State identified schools and resources are built into this process as well.
Colorado is establishing an aligned, tiered system of grants performance management with a focus on continuous academic improvement and equitable access for all students, particularly historically underserved students.
The state's ESSA plan, originally submitted to the U.S. Department of Education in April 2017, went through a number of revisions as state officials worked with federal reviewers to clarify how the state plans met with ESSA's statutory requirements.
The development of the plan included significant outreach to collect feedback, including a statewide tour to seven sites that reached 1,500 people, 170 meetings around the state and more than 5,000 comments submitted. A hub-and-spoke committee process was developed that held dozens of meetings last year on the development of the state's plan.
Anthes said the development of the state's ESSA plan allowed the state to re-engage with its schools, districts and stakeholders to get feedback on how the current education system is working.
"The conversations were deep and very helpful to the department and other stakeholders as we work collectively to leverage ESSA to improve outcomes for our highest-need students in Colorado," she said.