Support Northern Colorado Journalism
Show your support for North Forty News by helping us produce more content. It's a kind and simple gesture that will help us continue to bring more content to you.
Click to Donate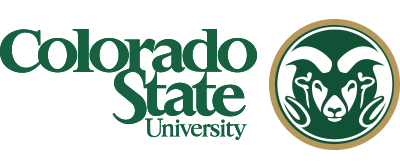 One of America's most influential philosophers, Martha Nussbaum, will deliver two lectures at Colorado State University Nov. 10 in the Lory Student Center Theater. Both talks are free and open to the public, but registration is required.
Nussbaum, who received the Kyoto Prize in 2016 and is the 2017 Jefferson Lecturer in Humanities, will speak on Aging, Stigma, and Disgust at 2 p.m. and then on Anger, Powerlessness, and the Politics of Blame at 5 p.m.
"Martha Nussbaum is one of the world's leading philosophers, and her special career focus on ethical issues, very broadly understood and applied, promises to bring to CSU an outstanding addition to our Ethics Colloquium Series," said Rick Miranda, CSU's Provost and Executive Vice President. "Personally, I much admire Dr. Nussbaum's attention to her work having impact not only in the academic realm but also in the daily lives of people living in communities and societies.  We are looking forward to her visit very much."
Innovative voice
Described as one of the most innovative voices in modern philosophy, Nussbaum is the Ernst Freund Distinguished Service Professor of Law and Ethics at the University of Chicago. Over a career that has spanned four decades, she has produced a prodigious number of books and articles that bring her rigorous philosophical and legal knowledge to bear on contemporary issues. She has studied the emotional underpinnings of civil society in books such as Upheavals of Thought: The Intelligence of Emotions and Anger and Forgiveness: Resentment, Generosity, Justice. The Empire of Fear: A Philosopher Looks at Our Political Crisis will be published in 2018.
In addition to numerous honors that include the Grawemeyer Award in Education and the Centennial Medal of the Graduate School of Arts and Sciences at Harvard University, Nussbaum has received honorary degrees from 56 colleges and universities in the U.S., Canada, Latin America, Asia, Africa, and Europe. She is an Academician in the Academy of Finland, a Fellow of the British Academy, and a member of the American Academy of Arts and Sciences and the American Philosophical Society. She has taught at Harvard, Brown and Oxford universities.
From 1986 to 1993, while teaching at Brown, Nussbaum was a research advisor at the World Institute for Development Economics Research, Helsinki, a part of the United Nations University.
In a 2003 profile in The New Statesman, Richard Reeves wrote that "to Nussbaum, a full life is one in which people have the capabilities, both material and non-material, to lead lives that they have reason to value…. (H)er lifelong passion is to use her intelligence to help the powerless."
To register to attend either lecture, go to the Ethics Colloquium website.
Nussbaum's appearance is part of the Provost's Ethics Colloquium at CSU and sponsored by The Institute for Learning and Teaching; Office of the Provost; College of Liberal Arts; Department of Philosophy; University Honors Program; College of Natural Sciences; Walter Scott, Jr. College of Engineering; Columbine Health Systems Center for Healthy Aging; School of Biomedical Engineering; University Libraries; and the Colorado School of Public Health.