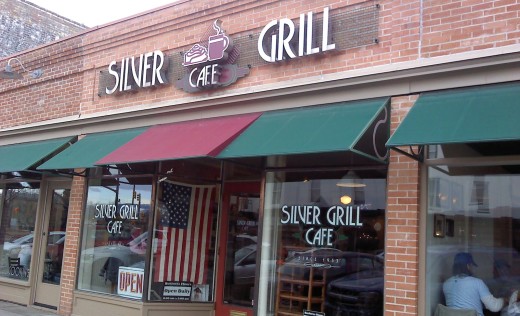 Lauren Sawinska
We R Foco Shares the Untold Community-Focused Stories of Schrader Oil, Elevate Chiropractic, Silver Grill Café and Gilded Goat Brewing Company
FORT COLLINS, Colo. (Sept. 27, 2018) – We R Foco is a new initiative launched in August 2018 made up of businesses and organizations across all industries with one common goal: To support a culture of local economic vitality and community involvement. Together, more than 50 community-minded businesses have united to advocate for local practices.
The We R Foco website functions as a one-stop-shop for anything local and includes a complete business directory of each company involved, a list of events that these companies are involved in, a local job board that highlights positions for people interested in working locally and details on the importance. In addition, the We R Foco website features stories of its members, highlighting the many unique contributions they have made to the Fort Collins community. Snippets of three of these stories are below, with the full stories featured on www.werfoco.com/fort-collins-news-2.
Elevate Chiropractic stands to remind us, we are all people first…
Our hope for the Abilities 5K on Oct. 6 is to bring awareness in highlighting the amazing ABILITIES of this population. Since becoming a doctor and specifically focusing on the nervous system, Dr. Daniel Wallis has noticed that many individuals with disabilities are under-served, under-appreciated and often times over-medicated, leading to many challenges. Our hope through this 5K is to bring awareness in highlighting the amazing ABILITIES of this population. Read more>
Fort Collins history –1933 breakfast prices at Silver Grill!
The Silver Grill Cafe in Old Town Fort Collins will bring back 1933 breakfast prices — ranging from $0.05-$0.35 — Oct. 1-5 to celebrate the restaurant's 85th year in operation. Only the first 85 customers each day can order from the 1933 menu. The restaurant's regular menu also will be available at 2018 prices. The iconic restaurant, 218 Walnut St., is the oldest continuously operating restaurant in Northern Colorado, and is open 7 a.m.-2 p.m. daily. During this special anniversary week (Monday-Friday), the first 85 customers each day can enjoy 20 select menu items with prices that match what diners paid in 1933, the year the popular restaurant opened. Read more>
Gilded Goat Brewing Company Wins Gold at GABF
Gilded Goat Brewing Company is a family-owned brewery that is a complimentary blend of art and science. Their head brewer, Charlie Hoxmeier, was in fact studying for a PhD in Microbiology when he began experimenting with all the different iterations of home brewing, from brewing on the kitchen stove with extract to building a 3-vessel mini-brewhouse in the garage. Combined with Colorado water and fresh and innovative ingredients, their small batch approach led to some amazing beers with simple pleasures of quality, color, and flavor. With all the hard work that goes into opening a new brewery, they have recently received one of the largest awards in the brewing industry with their monumental Gold Medal win for their Guten Bock at last weekend's Great American Beer Festival. Read more>
Schraders Ticket to Savings
Schraders convenience stores have been a Fort Collins staple for 80 years. With 18 locations throughout northern Colorado, they join a small elite of family-owned convenience stores in the United States. These stores can carry products specific to their customers' preferences, unlike large chain stores, as well as offer exclusive deals that are specific to the Fort Collins area. Earlier this year, Schrader Oil launched their Schraders Ticket to Savings program, a monthly enter-to-win VIP giveaway to some of the biggest and best events in Colorado. Contestants have had the chance to win VIP packages to local sporting events, concerts and more. Read more>
Complete We R Foco stories and details on the movement may be found at werfoco.com.
About We R Foco
We R Foco is a movement founded that celebrates local restaurants, shops and businesses across town. Each business member is strong supporter of the community. These businesses are the heart of the Fort Collins culture, economy and day to day life. These owners invest in our community and actively work to make our city a better place – we are proud to represent these amazing businesses.
Did you like what you just read?
Show your support for Local Journalism by helping us do more of it. It's a kind and simple gesture that will help us continue to bring stories like this to you.
Click to Donate