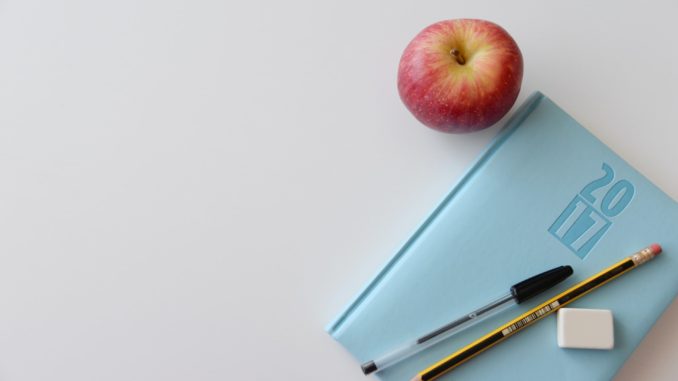 Libby James
ljames@northfortynews.com
Starting January 22, Wellington Community Band, an all-volunteer group, will begin rehearsals for their spring concert from 7:00-8:30 p.m. Monday evenings at Zion Lutheran Church, 8322 North 2nd Avenue, Wellington. If you play a band instrument and would like to join in, bring your horn and music stand to rehearsal. No auditions required. Set up at 6:30 p.m. Questions: wellingtoncoband@gmail.com. Follow the band at Wellington Community Band/Facebook.
Through March 19, This land is my land, exhibit of Sue McNally's landscape paintings. Museum of Art, 201 South College Avenue, Fort Collins. Open 10 a.m-5 p.m. Wednesday through Friday, and noon until 5 p.m. Saturday and Sunday. $5 for adults, $4 students and those over 65, $1 youth (7-17). Free for members. (970) 482-2787, www.MOAFC.org
Support Northern Colorado Journalism
Show your support for North Forty News by helping us produce more content. It's a kind and simple gesture that will help us continue to bring more content to you.
BONUS - Donors get a link in their receipt to sign up for our once-per-week instant text messaging alert. Get your e-copy of North Forty News the moment it is released!
Click to Donate
Through February 14, Beauty and the Beast, Candlelight Dinner Playhouse, 4747 Marketplace Drive, Johnstown. See www.coloradocandlelight.com
February 1, 8, 15, 22, Income tax assistance by volunteers. Check to see if you qualify: http://www.coloradovita.org/ Council Tree Library, 9 a.m.-1:30 p.m. Info: (970) 221-6740.
February 1-2, Saving Places Conference, The Power of Place, workshops, speakers, tours, advocacy opportunities, networking, Colorado Convention Center, Denver.
February 2, Global Museum of Arts and Cultures, 200 West Mountain Avenue, Colors of East Africa. Artifacts on loan from 40 collectors. Opens East Africa series that continues through May. globalvillagemuseum.org (970) 221-4600. Free on Feb. 2, 6-9 p.m.,for gallery art walk.
February 2, Listening to Understand, Fifth annual Poudre River Forum, 8 a.m.-4:30 p.m., Grove Event Center, Greeley.
February 3, The Fort Collins Symphony continues its Season of Diversity, with Beaks, Tweaks & Shrieks featuring guest violist Nokuthula Ngwenyama performing Paul Hindemith's striking Der Schwanendreher. Tickets at www.fcsymphony.org or call The Lincoln Center, (970) 221-6730.
The evening will begin with the performance of Welsh composer Hilary Tann's spirited With Heather and Small Birds. Joseph Haydn's Symphony No 94, also known as Surprise, is a tongue-in-cheek homage to dozing concert patrons. The fun continues with Hindemith's spectacular Schwanendreher Concerto, and concludes with Jacques Ibert's Divertissement, a circus-like ballet.
February 3,  Poudre Heritage Alliance Pub Talk, Rally King Brewing, 1624 South Lemay #4 The Significance of Colorado's Water History and Law, Tom Cech, historian and former director, Central Colorado Water Conservation District. RSVP through Facebook.
February 6, History of the Cherry Industry in Northern Colorado, Sharon Danaher, sponsored by Fort Collins Historical Society, 7 p.m., Masonic Temple, 225 West Oak St.. Free. Open to the public.
February 6, Great Decisions, 7 p.m. Old Town Library, Chapter 1: The Waning of Pax Americana? During the first months of Donald Trump's presidency, the U.S. began a historic shift away from Pax Americana, the liberal international order that was established in the wake of World War II. In championing "America First," President Trump has shifted the political mood toward selective U.S. engagement, where foreign commitments are limited to areas of vital U.S. interest. Geopolitical allies and challengers alike are paying close attention. Info: http://www.fpa.org/great_decisions/
February 8, 9:30 a.m. Old Town Library, Compete and Succeed: Maximize your job search self-marketing. Many experienced, highly-skilled workers of all ages discover barriers as they look for job opportunities in a tight labor market. Too often, employers may make assumptions or have biases that mistakenly screen out some of the best qualified candidates. www.PoudreLibraries.org
February 10, Sweetheart Classic, 9 a.m. New course for this 4-mile run starting at 4th St. and Railroad Ave. Co-sponsored by Elks Lodge and partnering with Loveland Fire and Ice Festival. Free kids run at 8:30 a.m. Proceeds to cross country and track teams at local schools. Register online. $30. (970) 215-9642.
February 10, Global Museum of Arts and Cultures 1-3 p.m. Explore Kenya with two experts from CSU in conjunction with Colors of East Africa exhibit. $5 admission. globalvillagemuseum.org or call 970-221-4600.
February 12, History of Japanese Americans at Camp Amache, Gil Arakawa, 7 p.m., Loveland Museum and Gallery, 503 North Lincoln. Free. Donations appreciated.
February 13, 1 p.m. Old Town Library, Kevin Cook—Views and Vistas: Searching for Life in Colorado. The state sprawls across three major landforms, and its lifescapes help define two major junctures: where biological north meets biological south, and where biological west meets biological east. From this emerges a fabulous wildlife diversity that gives Colorado a unique identity. www.PoudreLibraries.org
February 13, 7 p.m., Old Town Library, International Night—Iran. Mona Hemmati discusses the deep history of Iran with the Khaju Bridge in Isfahan, Nasir ol Molk and Persepolis in Shiraz, Borujerdis House in Kashan and various Persian art forms. www.PoudreLibraries.org
February 14, Annual meeting of the Northern Colorado Chapter of the Archaeological Society, Medical Center of the Rockies, 2500 Rocky Mountain Avenue, Arapahoe Peak/Mt. Meeker Room. Free. Open to the public.
February 15, Carol Stetser, Checking It Out, Using Public Libraries for Genealogy, Council Tree Library, 6:30-8:30 p.m. www.PoudreLibraries.org
February 15, 6:30 p.m., Wolverine Farm Publick House, 316 Willow Street, Rekindle the Classics: The Handmaid's Tale by Margaret Atwood. Poudre Libraries and CSU English Department. www.PoudreLibraries.org
February 15, Chinese New Year event, Loveland Museum and Gallery, 5-7 p.m. An enchanted evening for the whole family.
February 17, Monthly meeting, Rocky Mountain Machine Knitters, 9:30 a.m., First Christian Church, 2000 North Lincoln, Loveland. Demonstration and refreshments. Machine knitters, all levels welcome, includes beginners.  Machines available to learn.
February 17, Cultures and Histories of the Poudre Heritage. Pub talk, Purpose Brewing, 4015 South Mason Street. Asian Americans, Germans from Russia sharing stories and early histories. 3-4 p.m.
February 19, 6:30 p.m., Old Town Library, Old Town Library Book Club, Extremely Loud and Incredibly Close by Jonathan Safran. www.PoudreLibraries.org
February 28, 12 p.m., Old Town Library, Composer Talk—Masterworks 4: Legends & Lore. Strauss, Long, Liszt, DeMar and Piazzolla. CSU professor Dr. Dawn Grapes, Ph.D., hosts these informative talks. Drawing for symphony concert tickets. www.PoudreLibraries.org
Looking Ahead
March 31, First Annual Poudre Pour, sponsored by Poudre Heritage Alliance in partnership with local breweries to raise awareness of water issues. Community Creative Center and Heritage Courtyard, 200 Mathews Street. 12 craft beer and soda tastings, appetizers, speakers, kids' activities, live entertainment, art exhibition, silent auction. Tickets: poudreheritage.org/event/poudre-pour.