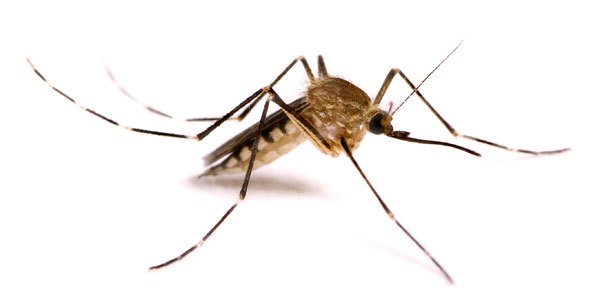 Support Northern Colorado Journalism
Show your support for North Forty News by helping us produce more content. It's a kind and simple gesture that will help us continue to bring more content to you.
Click to Donate
The Larimer County Department of Health and Environment (LCDHE) is warning residents and visitors that there continues to be an unusually high abundance of mosquitoes that can carry West Nile virus in Larimer County. Additionally, LCDHE is reporting the first confirmed case of West Nile virus in a Larimer County resident this season. The individual resides in the southern area of Fort Collins.
The reported case comes one month earlier than the first reported case last year, likely due to the extremely high abundance of mosquitoes that carry West Nile virus early in the season.
The Vector Index (VI) in municipalities throughout Larimer County is high. The VI measures the level of risk of West Nile Virus (WNV) in an area. A VI above 0.5 predicts cases of WNV will occur in humans, and a VI above 1.0 is strongly correlated with increased human cases.
Affected municipalities in Larimer County, except Berthoud, have taken action to spray to knock down the number of mosquitoes and help protect the public. Over the past three weeks, Berthoud has had a VI ranging from 1.2 to 3.029. The Health Department recommends that all individuals take extra precautions to prevent mosquito bites, especially in the Berthoud area, due to the increased risk of West Nile virus.
"The situation presents a significant health risk for those living in or visiting the area. While many people that get West Nile virus recover quickly, some experience severe illness, with symptoms lasting months or even years," says Dr. Paul Mayer, Larimer County Medical Director.
According to the Colorado Department of Public Health and Environment, in 2022, Colorado had 206 reported human cases of West Nile virus, including 20 deaths. People aged 60 years and older and those with certain medical conditions are at greater risk of serious illness.
West Nile disease is a viral infection spread to people through bites from infected Culex mosquitoes. The symptoms of West Nile disease can vary widely, from no signs to severe illness, and generally appear between 3-14 days after infection, creating a lag in the time between when the VI is high and when human cases may occur. The most common symptoms of West Nile virus include fever, nausea and vomiting, muscle weakness and aches, rash, and headaches.
"We will continue to alert the public to the concerning and continued risk of West Nile virus, especially in the Berthoud area," says Tom Gonzales, Public Health Director. "Residents and visitors should take extra precautions to prevent mosquito bites."
The Larimer County Department of Health and Environment closely monitors West Nile virus prevalence in the community through partnerships with municipalities, a mosquito abatement company (Vector Disease Control International), and Colorado State University to monitor and assess the risk to Larimer County residents.
The Health Department is asking all Larimer County residents and visitors to diligently practice the 4 D's to help prevent West Nile virus disease:
Defend – Use DEET or other effective mosquito repellent – Use an EPA-registered mosquito repellent that has been proven to be effective against West Nile virus-carrying mosquitoes.
Dusk to Dawn – Avoid exposure during peak Culex mosquito feeding times, from dusk through dawn.
Dress – Wear long sleeves and pants to keep mosquitoes from biting.
Drain – Remove standing water in your yard or garden to minimize mosquito breeding areas.
For more tips on what you can do to prevent West Nile virus, visit www.larimer.gov/westnile.