Support Northern Colorado Journalism
Show your support for North Forty News by helping us produce more content. It's a kind and simple gesture that will help us continue to bring more content to you.
Click to Donate
Brandon Adams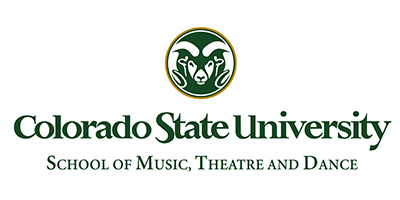 Fort Collins– Colorado State University's School of Music, Theatre, and Dance has partnered with the Fort Collins Lincoln Center to bring the talented SHUFFLE Ensemble to the University Center of the Arts located at 1400 Remington St. The performance will take place Mar. 05 at 7:30 p.m. in the Griffin Concert Hall.
 A modern-day ensemble that delivers the unexpected. Inspiring and energetic, New York-based chamber music ensemble SHUFFLE Concert changes the rules of performance as we know it. Conceived by SHUFFLE's artistic director and pianist, Eliran Avni, SHUFFLE was born while Avni was exercising on the elliptical machine at the gym. His MP3 player jumped from a Pretenders song to the first movement of Prokofiev's Fifth Symphony, nearly causing him to lose his balance… and thus, the idea for SHUFFLE was born!
Unique to SHUFFLE's performances is the manner in which the program is selected. The audience is invited to actively participate in the selection of works to be performed by choosing from a menu of over 30 works derived from 15 different styles, with works ranging from solos and duos, to trios, quartets, quintets and sextets. Genres vary from classical, baroque, and romantic, to Jazz, pop and Broadway. The result is a highly engaged audience and a high energy performance.
 "To be in the room that evening, though, was to discover the tension and the drama of never knowing what's next. … As they played, they swayed. … They moved as if the music were something they were riding atop, not creating."
—Anand Giridharadas, The New York Times
 "The SHUFFLE Concert, presented in a distinguished and quite traditional chamber music venue here in New York, was a huge hit. The audience loved the whimsical and unexpected on-the-spot nature of the selection of repertoire. When combined with warm speaking about the music by members of the group and the first-rate performances that followed, this made for an exceptionally wonderful and unusual evening. Bravo!"
—Bärli Nugent, Director of Chamber Music, The Juilliard School
Tickets are $23+/public and $10/student. Ticket prices may increase based on availability and can be purchased online at tickets.lctix.com or by phone at (970) 221-6730.