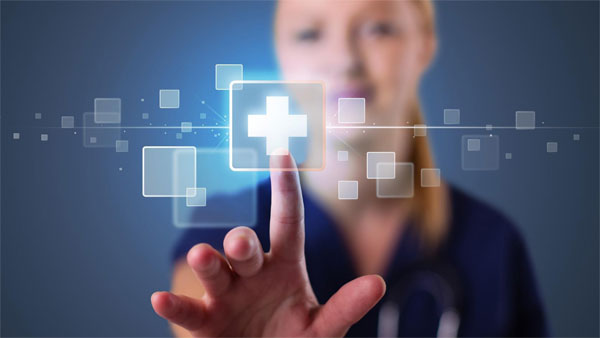 Support Northern Colorado Journalism
Show your support for North Forty News by helping us produce more content. It's a kind and simple gesture that will help us continue to bring more content to you.
Click to Donate
Jennifer Umland, Communications Coordinator
Dr. Marilyn Moon to lead conversation on health care and policy
FORT COLLINS, COLO. – March 23, 2018 – The Fort Collins Area Chamber of Commerce has set the agenda for the annual Health Care In Your Future Summit beginning at 7 a.m. on April 4, at the Embassy Suites, 4705 Clydesdale Parkway in Loveland. Dr. Marilyn Moon, fellow with the American Institutes for Research (AIR), has been selected as the keynote speaker and will discuss health care and the outlook on health policy.
According to AIR, Dr. Moon, a nationally-known economist, has focused on informing consumers, providers and policy makers about aging and health care issues, issues in delivery system innovations, and approaches to Medicare and Social Security reform. Additionally, she has served at the Urban Institute and was a trustee for the Social Security and Medicare trust funds. During her career, Dr. Moon was an associate professor of economics at the University of Wisconsin, Milwaukee, a senior analyst at the Congressional Budget Office, and the founding director of the Public Policy Institute of the American Association of Retired Persons.
"Dr. Moon's expertise, accomplishments and guidance in the health care industry certainly makes her an outstanding leader in the field. We are excited to have her speak at the Health Care Summit," said Ann Hutchison, Executive Vice President at Fort Collins Area Chamber of Commerce.
Along with Dr. Moon, the agenda for the Health Care Summit will include other recognized speakers and presentations on developments in health care, an outlook on the health care industry in the region, and actions that could strengthen the local health care sector. The full agenda can be found below or by visiting: nocohealthcaresummit.com/agenda/.
The Summit, now in its seventh year, will provide members of the business community with the opportunity to learn about changes in the health care industry and how it will impact their companies, employees, and families. It is being underwritten by area businesses that participated in the Moving Fort Collins Forward! campaign last fall.
Following the Summit, a Health Care Job Fair will be held from 12 – 3 p.m., to bring health care employers and potential employees together.
The Job Fair is co-sponsored by the Larimer County Workforce Center, Employment Services of Weld County, and the Fort Collins Area Chamber of Commerce in conjunction with the Health Sector Partnership. Prospective employees visit: larimerworkforce.org/health.
Individual ticket prices to attend the Summit are $50 per person for Chamber members and $60 per person for non-members. A table of 10 people is $500. Tickets are now on sale at, FortCollinsChamber.com or by calling (970) 482-3746.
The event agenda, job fair registration, and health care resources can be found at nocohealthcaresummit.com.
Sponsors for the Health Care Summit include:
Gold Sponsors: Anthem Blue Cross Blue Shield, Banner Health, BizWest, Columbine Health Systems, Health Sector Partnership, Kaiser Permanente, Old Town Media, and UCHealth.
Silver Sponsors: Brownstein, Hyatt, Farber, and Schreck, Clear View Behavioral Health,
Colorado Video Productions, Husch Blackwell, Medical Management Associates, Inc., Sherman & Howard, and Sullivan, Cotter & Associates, Inc.
Bronze Sponsors: 50 Plus Marketplace News Inc., Advanced Medical Imaging Consultants P.C., BC Interiors, Denver Syrup Company, Drive, Emergency Physicians of the Rockies, Eyecare Associates, P.C., Horty Springer, Intuitive, Max Muscle, NCP AmSan, Northern Colorado Anesthesia Professionals, PLLC, Orthopaedic & Spine Center of the Rockies, Pathways Hospice, Polsinelli, P.C., Rechtkornfeld, P.C., SummitStone Health Partners, The Senior Voice, Hewlett Packard Enterprises and The Women's Clinic of Northern Colorado
Event Sponsors: Sign-A-Rama, Mantooth Company and AlphaGraphics
Supporting Sponsors: Airgas, Allergy & Asthma Center of the Rockies, Colorado Visiting Nurses Association, EON, First Quality HealthCare Group, Halcyon Hospice, Juzo, Kinnser Software, Inc., Lockton Companies, Optimal Home Care Inc., Phoenix Home Health Care, Pinnacle HealthCare Consulting, Surgery Center of Fort Collins.
Table Sponsor: Northern Colorado Medical Society
Tickets: Rechtkornfeld, P.C.