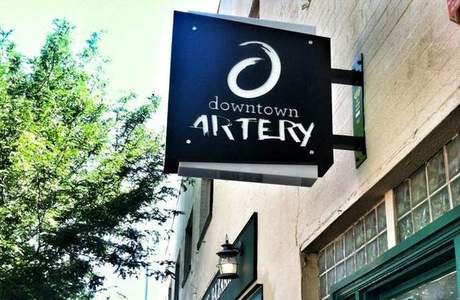 Fort Collins, CO
With the upcoming elections, it's more important than ever to show up — Register — and then — VOTE!
So, recently, local bandleader Dougie Anderson of The Bardots began polling his fellow musicians as to who would join him in performing at a free concert to encourage young adults to register to vote.
Support Northern Colorado Journalism
Show your support for North Forty News by helping us produce more content. It's a kind and simple gesture that will help us continue to bring more content to you.
BONUS - Donors get a link in their receipt to sign up for our once-per-week instant text messaging alert. Get your e-copy of North Forty News the moment it is released!
Click to Donate
Anderson, North Forty News and The New SCENE Magazine teamed up to search for a venue and discovered The Downtown Artery was thinking along similar lines planning a free event for Election Day. Collaboratively, we created "Rock the Vote! / #I Voted!" along with other Election Day events going on nationwide.
With a stellar musical cast, this FREE concert of Northern Colorado musicians promises to be a great endnote to a most important day — Election Day, Tuesday, November 6.
Register to vote, vote on Election Day and then come celebrate your vote with us complements of our civic-minded musicians who are donating their time and talents along with our community sponsors.
The eclectic musical line-up includes:
Emma Marie is a 14-year old singer songwriter. She has performed recently at area festivals, including Bohemian Nights at NewWestFest, where she was the youngest to play on the adult stage.
The Catcalls described in The New SCENE Magazine as exuding "the vibe, the chemistry, and the raw energy of a fresh band" bringing life to the party with soulful vocals, powerful groove, and electric stage presence.
The Bardots, an original Rock and Roll band heavily influenced by true old school blues reminiscent of Rock N Roll greats — think Rolling Stones, Faces, Beatles, Bob Dylan, Wilco and more, 50% Rock 50% Roll!
Fat Stallion, pioneers of "Experience Rock," with a sound that moves the heart and mind while establishing "Unity Over Uniformity."
The Nightshades, a 6-piece hard rocking funk band with jazz and metal influences, many of whom have won local musical competitions.
Oscarella Stereo, a Rhythm, Rock and Americana band comprising Twangy Rock & Soul, and Country-Bluegrass-Americana — always fresh and innovative.
Save the Date: Election Day — Tuesday, November 6, Doors open: 5pm
The Downtown Artery
254 Linden Street at Riverside Avenue
Fort Collins, CO 80524
970-286-2887
North Forty News and The New SCENE Magazine are established publications on a mission to practice and provide "solution-driven journalism" throughout Northern Colorado through their print publications and online news products.
For more information about Rock the Vote! / #I Voted! go to:  http://scenenoco.com/register or https://www.facebook.com/events/820930404964674/
Program Sponsors:
The New SCENE Magazine
NORTH FORTY NEWS
The Downtown Artery
kcsu, 90.5FM
The Rocky Mountain Collegian
Media Contact:
Blaine Howerton
Owner and Publisher
North Forty News
The New SCENE Magazine
bhowerton@northfortynews.com
970-221-0213, Ext. 101