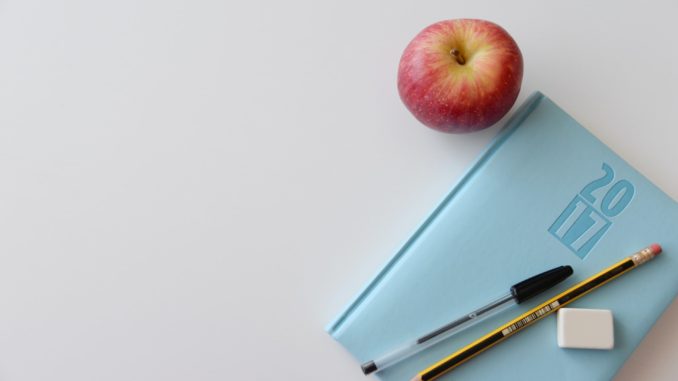 by Libby James
North Forty News
The Lincoln Center in Fort Collins offers something for everyone. The list of local organizations that call the Center home include Canyon Concert Ballet, Debut Theatre Company, Fort Collins Children's Theatre, Fort Collins Symphony, the Larimer Chorale and OpenStage Theatre.
Here's what you'll find at Lincoln Center in October. Martha Graham Dance Company performs contemporary dance favorites October 3. Kris Kristofferson, one of the greatest songwriters of all time takes the stage October 11. Moon Mouse, a space odyssey, arrives October 14. Artwear, a showing of wearable art, takes to the runway October 20. Comedian Mike Birbiglia, "one of the most reliably funny people in the country," is scheduled to perform The New One on October 21. Take Me to the River Live—from blues to hip-hop—offers a musical treat October 26.
Looking ahead, The Show Stopper Series is presented on November 9 and 11 with two performances of Rodgers and Hammerstein's Cinderella. The series hosts a national tour of Jersey Boys at the end of November and finishes up with the national tour of Cabaret in April.
Tickets for all performances at https://LCtix.com or (970) 221-6730.
Through October 8, you can catch a performance of Elephant's Graveyard at Bas Bleu Theatre, 401 Pine Street in Fort Collins. This is a poignant story based on true events when a travelling circus stumbles into catastrophe in a small town in Tennessee. Humor, music and pathos explore multiple perspectives of history and the elusiveness of memory. See http://basbleu.org for pricing and latest information or call (970) 498-8949.
The musical Once continues through November 1 at Midtown Arts Center, 3750 Mason Street, Fort Collins. Enjoy the story of a Dublin street musician whose music soars to new heights when a beautiful young woman takes a sudden interest in his love songs. Information and tickets at http://midtownartscenter.com or (970) 225-2555.
Redress, Upcycled Style is on display at Fort Collins Museum of Art, 201 South College Avenue, through October 22. Check out the fashion sculptures, including glamorous evening gowns, made from everyday throwaways. The lobby gallery at the museum features stitched textile drawings, wire orbs, wire doodles and wall art sculptures by Barbara Gilhooly and Ayn Hanna.
Wolverine Farm and Publick House, 316 Willow Street, Fort Collins, hosts a film screening of Manufactured Landscapes. This striking documentary is about the work of artist/photographer Edward Burtynsky, who creates beautiful art from civilization's materials and debris from quarries, recycling yards, factories, mines and dams. October 19, 6 p.m. Free.
Debut Theatre presents The Legend of Sleepy Hollow, October 6 through 14, at the Lincoln Center Magnolia Theatre, 417 West Magnolia Street, Fort Collins. Tickets $8 at Lincoln Center Box Office, https://LCtix.com or (970) 221-6730, for this retelling of one of the oldest ghost stories in American literature. Washington Irving, the father of the American short story and author of Sleepy Hollow as well as Rip Van Winkle, takes us back to colonial New York when our country was still young and ghosts were as real as our storytellers could make them. A trick and treat for the entire family!
Photography as Response, an exhibition by 47 photographers, opens October 6 at the Center for Fine Art Photography, 400 North College Avenue, Fort Collins. Free. Artist talks November 10; doors open at 5:30 p.m., talks from 6-7 p.m., with a free artist reception from 7-8 p.m. Junro Christy Havranek says: "Photography as Response brings together unique works of international artists. Photographers have both the power and responsibility to critique and inform the world, a responsibility to respond to what was, in order to play an active role in our future: what will be…. The world looks to the photography and art communities to address the human issues we face: war, institutionalized racism, addiction, inequality, LGBTQ rights, sexism, climate change, ocean pollution and more. The images featured in this exhibition are testament to the seemingly fractured place the world is in. It is our responsibility to respond by reclaiming what has oppressed us, affected us, abused us—and foster change from that shift of power."
A Cultural Assortment opens the Fort Collins Sympnony's 68th season on October 7 at the Lincoln Center in Fort Collins with Jean Sibelius' ground-breaking Symphony No. 5. Guest artist and 16-year-old virtuoso Ray Ushikubo will perform Henryk Wieniawski's Violin Concerto No. 2. The symphony will also perform African American composer Adolphus Hailstork's moving hymn interpretations in Three Spirituals for Orchestra. The vibrant Cubanesque rhythms of Mexican composer Arturo Marquez's Danzon No. 2 will conclude the exciting kick off of the season. Tickets at (970-221-6730) or www.fcsymphony.org
Did you like what you just read?
Show your support for Local Journalism by helping us do more of it. It's a kind and simple gesture that will help us continue to bring stories like this to you.
Click to Donate