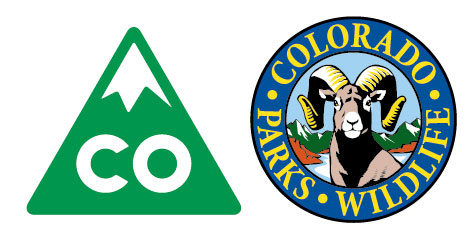 Travis Duncan, CPW Statewide
Colorado is experiencing drought conditions in many areas of the state and Colorado Parks and Wildlife is reminding the public to be "fire-wise" when recreating outdoors this summer.
Background
Currently, Colorado is experiencing the third lowest snowpack on record, with only 2002 and 1981 being drier. Extreme drought has expanded to cover most of the southern half of Colorado, with the worst conditions being in the southwest corner.
As of May 30, statewide snowpack at SNOTEL sites is 29 percent of average. Seventy-eight percent of the state is in some level of drought classification with 33 percent in Extreme Drought and almost 8 percent in the worst classification of Exceptional Drought in the southwest corner of Colorado and the Sangre de Cristo Range.
How you can help
It's important to be conscientious around your home and when recreating during drought conditions in Colorado. The Colorado Division of Homeland Security & Emergency Management has a list of current fire bans and danger levels for the state that is an excellent resource for staying aware of fire conditions when traveling in Colorado this summer. The Colorado Division of Prevention & Control has great information on safely building an open campfire.
The Google Drive Folder below contains several items that we hope will be helpful to you in preparing stories and educating the public about drought and fire in Colorado.
The folder contains the following information, and will be updated throughout the season:
May 2018 drought report
Snow-Water equivalent map for May 2018 conditions
Watering a home landscape during drought
Fire-resistant landscaping
Protecting your home from wildfire
Fire-wise tips
Effects of drought on terrestrial and riparian areas in the Southwest Region
B-Roll Video Folder
Did you like what you just read?
Show your support for Local Journalism by helping us do more of it. It's a kind and simple gesture that will help us continue to bring stories like this to you.
Click to Donate