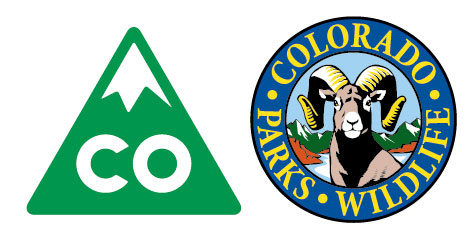 Travis Duncan, CPW Statewide
FORT COLLINS, Colo. – Colorado Parks and Wildlife (CPW) is asking for the public's help in collecting information related to a bald eagle that was shot and found dead on May 10, approximately one mile east of Milton Reservoir in Weld County, CO. Members of the public who may have information related to the below incident should contact CPW's Fort Collins Service Center at (970) 472-4300 or the Operation Game Thief (OGT) hotline at  877-265-6648
On the evening of May 9, a landowner spotted a bald eagle perched on the ground in his pasture, approximately 60 yards south of his residence near Milton Reservoir in central Weld County. On the morning of May 10, the landowner found the eagle dead in the same location where it was spotted the night before.
CPW officers retrieved the eagle and submitted the carcass to the CPW health lab for analysis. A necropsy was conducted on May 15 at the CPW health lab. The diagnosis showed the eagle had suffered a gunshot wound across the lower abdomen resulting in a fractured right tibia, liver fracture and pooling of blood in the abdomen.
CPW does not believe the gunshot wound was immediately fatal, but internal hemorrhages along with severe damage to tissues likely caused death within 24 – 48 hours of the eagle being shot. The eagle carcass and bullet is being held as evidence. Milton Reservoir is approximately 15 miles east of Platteville. Bald eagles are protected federally under the USFWS Bald and Golden eagle protection act, as well as state statute.
Did you like what you just read?
Show your support for Local Journalism by helping us do more of it. It's a kind and simple gesture that will help us continue to bring stories like this to you.
Click to Donate