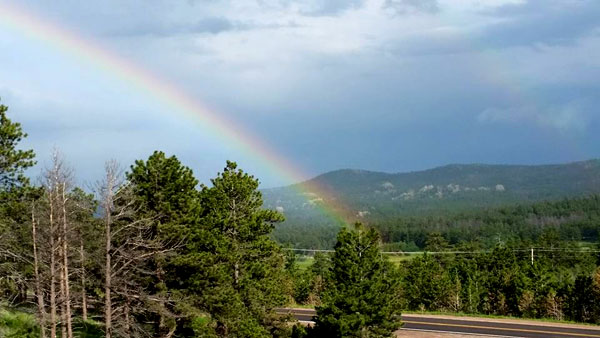 Reghan Cloudman
FORT COLLINS, Colo. – Most of the roads on the Canyon Lakes Ranger District are closed for the winter season for resource protection and public safety as of Dec. 1.
It is important for visitors to know the status of a road before heading to the forest and to realize that changing weather conditions can also make open roads impassable. Just because a gate is open does not mean the road is open. Staff will begin closing gates for seasonal road closures on Dec. 1, but it can take a few days to get them all locked. It is your responsibility to ensure you are not on a closed road even if the gate is open.
Current road status is available for the Canyon Lakes Ranger District online at www.fs.usda.gov/arp. Click on the "Road Status" link on the right-hand side. Visitors can get a free Motor Vehicle Use Map (MVUM) for road information and this map is also available for your mobile devices. Details on maps are available at www.fs.usda.gov/main/arp/maps-pubs.
Did you like what you just read?
Show your support for Local Journalism by helping us do more of it. It's a kind and simple gesture that will help us continue to bring stories like this to you.
Click to Donate