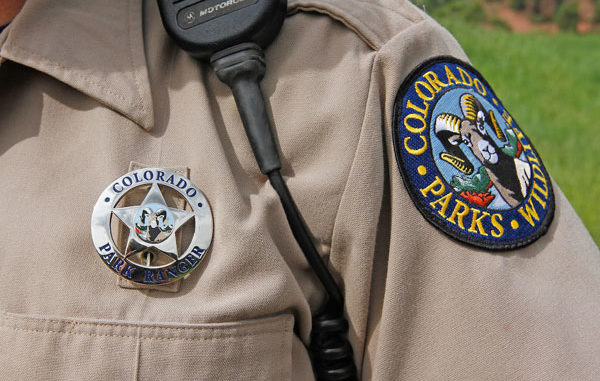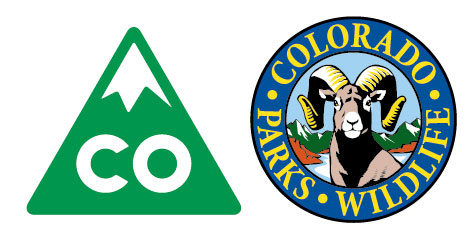 Rebecca Ferrell, CPW Statewide
DENVER – Colorado Parks and Wildlife commissioned 22 new officers at a badge-pinning ceremony June 15, in Arvada. As park rangers and wildlife officers, sworn to protect the integrity of Colorado's natural resources and promote safety to the public, their impact will reach well beyond the places they live and work.
"Remember who we serve, the citizens of the state of Colorado," CPW Director Bob Broscheid reminded the officers of the 2018 class. "Listen to the concerns of those you serve, then act with courage, character and integrity."
Broscheid called the annual swearing-in ceremony the highlight of his year.
"Pinning the badge is a symbolic and significant step in a new officer's career with CPW," said CPW's Law Enforcement and Public Safety Director, Heather Dugan, who administered the Colorado Parks and Wildlife Officer Oath prior to the pinning of badges.
Becoming a CPW officer involves dedication and sacrifice, including late hours, working holidays and exposure to extreme and dangerous elements common to the great Colorado outdoors. Dugan told the new officers, "The badge that you will wear is a symbol of public faith. Accept it as a public trust to be held so long as you are true to the ethics of a Colorado Parks and Wildlife Officer."
CPW officers must be multi-faceted in their abilities to build community relationships and enhance public trust, contact and interact with violators, issue warnings or citations, check fishing and hunting licenses, and ensure recreational vehicles have proper permits and registration. They also play a key role in providing visitor services such as interpretive programs, natural resources management and operation of visitor and user programs.
After completing the Peace Officer Standards and Training program and being sworn in, new officers rotate through a variety of field locations for several additional months of training. Officers will then interview with park and wildlife managers before earning their final placement at one of the 41 state parks or 136 designated wildlife districts around the state. The community they serve depends upon further training and the mentorship of CPW's training facilitators, though these officers will be a mentor and role model in any community where they serve.
To learn more about the law enforcement department visit the CPW website at: http://cpw.state.co.us/aboutus/Pages/LawEnforcement.aspx.
Did you like what you just read?
Show your support for Local Journalism by helping us do more of it. It's a kind and simple gesture that will help us continue to bring stories like this to you.
Click to Donate