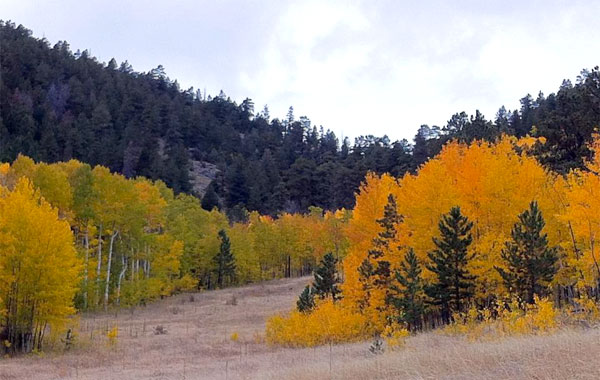 Reghan Cloudman
FORT COLLINS, Colo. – The Arapaho and Roosevelt National Forests and Pawnee National Grassland has released the Husted-Maitland Land Exchange draft decision. This land exchange is located on the Canyon Lakes Ranger District northwest of Drake, Colorado.
The land exchange includes conveying six parcels of National Forest System lands, approximately 356 acres in size, for four parcels of non-Federal land and a trail easement, totally approximately 367 acres.
Benefits of this project include securing legal public access and expanding recreational opportunities on 1.2 miles of trail crossing currently non-Federal land and secures permanent public access by an acquired easement for the Crosier Mountain Trail. It also secures motorized recreation opportunities in the Crystal Mountain area for the public and Forest Service management, including access for the implementation of a fuels reduction project.
Other benefits include eliminating a 40-acre inholding and a 17-acre inholding surrounded by private land with no legal public or Forest Service access. It also creates a net increase of Colorado Roadless areas by approximately 128 acres and a one-acre increase in wetlands.
A detailed description of the project and decision, along with a map is available at https://www.fs.usda.gov/project/?project=48335. Those with standing to object to this project can do so within 45 days of the publication of the legal notice in the Fort Collins Coloradoan. It was published Oct. 19, 2018, and details are available in the draft decision.
Did you like what you just read?
Show your support for Local Journalism by helping us do more of it. It's a kind and simple gesture that will help us continue to bring stories like this to you.
Click to Donate