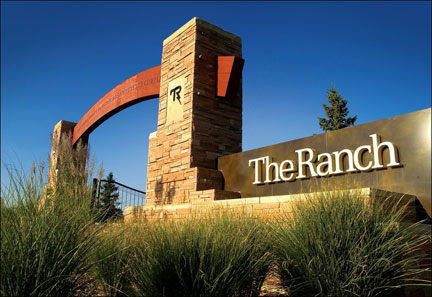 Learn every aspect of the alpaca industry first-hand free of charge
Loveland, CO – Alpaca Breeders of the Rockies (ABR) is hosting their 22nd Annual Fall Festival on November 3rd and 4th at The Ranch Events Complex in Loveland, Colorado.
The event is FREE and open to the public. Hours are:
Saturday, November 3     9:00 a.m. – 5:00 p.m.
Sunday, November 4        8:30 a.m. – 3:30 p.m.
The ABR Fall Festival is a family fun event with more than 100 alpacas competing in a Full Fleece and Halter Show as well as a Youth Performance Show. Vendors will be available throughout the weekend selling luxurious items made from alpaca fleece including apparel, hats, scarves, gloves, shawls, teddy bears, jewelry, and more.
To learn even more about the alpaca industry, join one of the Alpaca 101 seminars offered at 10 a.m. and 1 p.m. on Saturday and at 11 a.m. on Sunday and Alpaca Judging 101 offered at 11:30 a.m. and 2 p.m. on Saturday.
Alpaca Selfies… with Santa!
Get ready to change your social media profile picture to one you never knew you needed… until now! This year's event will feature a free alpaca selfie booth. How can you NOT jump at this unique the chance? Alpacas will be available for selfies throughout the event.
This year, a special guest will join the fun! Santa will visit the alpaca selfie booth from 11:00 to 2:00 on Saturday and Sunday.
About Alpacas
Alpacas are very social herding animals that originate in the Andes Mountains of Chili and Peru.  The alpaca industry in the United States is comprised of two alpaca breed-types:  (pronounced wah-KI-ah) and suri (SOO-ree). Huacayas, the more common type, account for about 90% of all alpacas, and have fluffy, crimpy fleece that gives the animals a teddy bear-like appearance. The second breed is the Suri alpaca which grows silky, lustrous fleece that drapes gracefully in beautiful pencil-locks.
About Alpaca Fleece
Alpaca fleece is known for its unique silky feel and superb "handle" and is highly sought-after by both cottage-industry artists (hand spinners, knitters, weavers, etc.) as well as the commercial fashion industry.  Alpaca fleece comes in a great variety of natural colors, making it very much in vogue: 16 official colors (white; beige; and shades of fawn, brown, black, and grey) with many other subtle shades and hues. The lighter fleece colors and shades can be dyed, thus offering a rainbow of colors for the fiber artist. Alpaca fleece can also be combined with other fine fibers such as merino wool, cashmere, mohair, silk, and angora, and even bamboo.  Alpaca fiber contains no lanolin, so is hypo-allergenic, water resistant, and flame retardant.
About the North American Alpaca Industry
There are a few large ranches in the United States with over 500 alpacas, small ranches of only two or three alpacas, and everything in between.  The average alpaca herd in the U.S. consists of about ten to twenty alpacas.  Most herds start out small and grow to the size that fits the breeder's ranch and financial goals.  With the relatively small number of alpacas currently available, there will be an extended and steady demand for breeding stock to continue meeting the needs of this growing industry for many years.
 About Alpaca Breeders of the Rockies
The Alpaca Breeders of the Rockies is an organization of volunteers capable of leading and influencing the future of the alpaca industry by supporting its members through education, marketing, events, and public awareness. ABR is dedicated to promoting ethical conduct in the alpaca industry, to enhancing the public's perception of the industry, to the health and welfare of the alpacas, to the long-term well-being of the market, and to being an active voice for its members throughout the industry, all for the purpose of helping our members succeed.
For more information visit http://www.alpacabreeders.org/.
To learn more about the ABR Fall Festival visit http://www.abrfallfestival.com/.
Did you like what you just read?
Show your support for Local Journalism by helping us do more of it. It's a kind and simple gesture that will help us continue to bring stories like this to you.
Click to Donate