Support Northern Colorado Journalism
Show your support for North Forty News by helping us produce more content. It's a kind and simple gesture that will help us continue to bring more content to you.
Click to Donate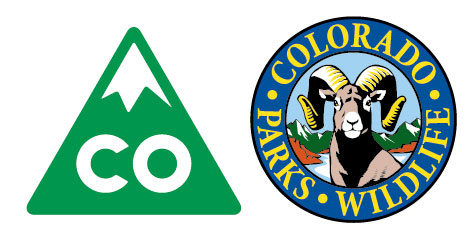 Jason Clay
CPW NE Region PIO
BOULDER, Colo. – Boulder Police Department and Colorado Parks and Wildlife (CPW) officers were dispatched late Thursday evening to the 400 block of Marine Street for a report of a mountain lion inside a home.
Boulder PD arrived on scene at 10:40 p.m. to the unoccupied residence and found the mountain lion had entered in through a screen door to get a cat that was inside.
When the CPW wildlife officer arrived at 11:30 p.m., they decided the best way to get the mountain lion out of the house was to use non-lethal bean-bag rounds to fire at it in an attempt to chase it out the front door. Officers were successful in getting the mountain lion out of the house. Officers saw the lion run up the street and believed it went up into the foothills near the Boulder Canyon vicinity.
CPW wildlife officers will have an enhanced presence in the area Friday and over the weekend to make sure the mountain lion does not return.
CPW is responsible for managing, conserving and protecting wildlife. Your concerns are our concerns as well.
If you have an encounter with a lion, immediately contact Colorado Parks and Wildlife, Monday through Friday, 8 a.m. to 5 p.m. Before or after these hours, contact Colorado State Patrol or your local Sheriff's office.
To report a sighting, please contact your local area office or the Northeast Region CPW Office (Denver): (303) 291-7227
To reduce the risk of problems with mountain lions on or near your property, we urge you to follow these simple precautions:
Make lots of noise if you come and go during the times mountain lions are most active: dusk to dawn.
Install outside lighting. Light areas where you walk so you could see a lion if one were present.
Supervise children while playing outdoors. Talk with children about lions and teach them what to do if they meet one.
Landscape or remove vegetation to eliminate hiding places for lions, especially around children's play areas. Make it difficult for lions to approach unseen.
Planting non-native shrubs and plants that deer often prefer to eat encourages wildlife to come on to your property. Predators follow prey. Don't feed any wildlife!
Keep your pets under control. Roaming pets are easy prey and can attract lions. Bring pets in at night. If you leave your pet outside, keep it in a kennel with a secure top. Don't feed pets outside; this can attract raccoons and other animals that are eaten by lions. Store all garbage securely.
Keep doors and windows closed and locked at night and when you're not home. Install extra-sturdy doors if you have a freezer, refrigerator, pet food, bird seed, or other attractants in your garage. Install bars around windows or screens where predators can easily break in through.
Encourage your neighbors to follow these simple precautions.