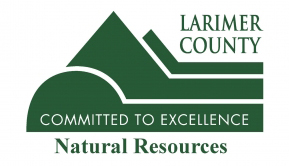 Zoë Shark, Community Relations Manager
A prescribed burn at Reservoir Ridge Natural Area will be conducted the week of November 12th, pending favorable weather. In the event weather conditions are prohibitive that week, officials will look at the remainder of the month to conduct the burn. Reservoir Ridge Natural Area will be CLOSED the day of the fire. Residents may see smoke but should not call emergency services.
The prescribed burn is carefully planned to improve the habitat of grassland birds and promote the growth of rare native plants. It will remove dense vegetation that chokes out native plant communities that in turn support local wildlife. The prescribed burn will also reduce fuel (vegetation) in the local foothills, which are prone to wildfire.
Smoke advisory signs will be posted along potentially affected roadways and officials will closely monitor smoke dispersal to avoid impacts to motorists and residents. To mitigate concerns, the Natural Areas Department will burn only under conditions that promote favorable smoke dispersal.
Prescribed fire smoke may affect your health. For more information see: www.colorado.gov/cdphe/wood-smoke-and-health.
The Natural Areas Department will notify the public through local media, trailhead postings, the Natural Areas website ( http://www.fcgov.com/naturalareas/status.php.), Facebook, Twitter, and NoCoTrailReport.org, as conditions become favorable for the burn.
Did you like what you just read?
Show your support for Local Journalism by helping us do more of it. It's a kind and simple gesture that will help us continue to bring stories like this to you.
Click to Donate