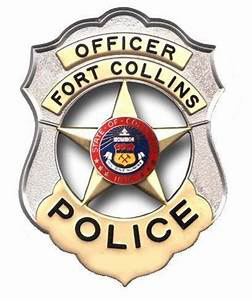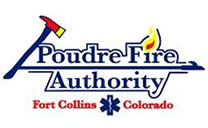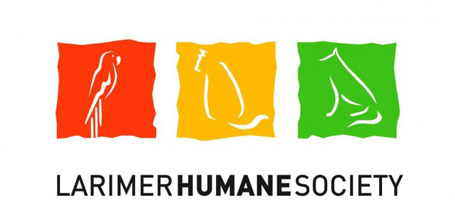 Madeline Noblett
You've got your Independence Day party planning list in hand: Hamburgers and hotdogs to grill, check. Red, white and blue streamers, check. Things that go "boom" and "pop" in the night? Think again.
The possession and use (without a permit) of fireworks of any kind in the city of Fort Collins may result in confiscation of the fireworks, and issuance of a summons into municipal court and a fine of to $2,650. To avoid a summons, a costly fine, a possible fireworks-related injury, or starting a fire, join other community members in celebrating and leave fireworks shows to the professionals.
Each year, Fort Collins emergency dispatchers receive hundreds of fireworks complaint calls on and around July 4. If you'd like to report hearing/seeing fireworks, please visit fcgov.com/fireworks to make an online report. This information will be shared with Dispatch. If you need to report a fire, fireworks-related injury, or other emergency, please call 911.
Thousands of people, most often children and teens, are injured on or around July 4 while using consumer fireworks. Despite the dangers of fireworks, few people understand the associated risks, which include burns, fires and even death.
Nationwide, fireworks were involved in an estimated 11,100 injuries treated in U.S. hospital emergency departments in 2016. About 900 estimated emergency department-treated injuries were linked to sparklers, and 400 to bottle rocket use.
Each year, Poudre Fire Authority investigates fires around the holiday that investigators determined to be started by fireworks. On July 4, 2017, fireworks sparked an approximately one-acre vegetation fire at Reservoir Ridge Natural Area on the northwest side of Fort Collins. The year prior, a fireworks-started fire burned approximately 2 acres on at Cathy Fromme Prairie Natural Area in southwest Fort Collins.
Fireworks are also disruptive to pet and neighbors, including some people with PTSD.
Loud, crowded fireworks displays are no fun for pets that can become frightened or disoriented by the sounds. Please resist the urge to take them to Independence Day festivities. Instead, keep them safe from the noise in a quiet, sheltered and escape-proof area at home, as advised by the American Society for the Prevention of Cruelty to Animals. More animals run away from home on July 4 than any other day of the year, according to the Larimer Humane Society.
If lighting off your own fireworks isn't an option in Fort Collins, how can you and your family possibly celebrate? Leave fireworks to the professionals, and enjoy any of the many Independence Day festivities happening across Northern Colorado.
The City of Fort Collins, Fort Collins Police Services, Poudre Fire Authority, Animal Protection and Control, and our other partner agencies wish you a safe and enjoyable holiday.
Independence Day activities (this list is not exhaustive)
19th Annual FireKracker 5K
When: Ray-day registration starts at 6:15 a.m.; citizen's race at 7:30 a.m. See site for pre-race-day registration.
Where: The start line for all races is in Fort Collins' City Park, near the intersection of Sheldon Drive and City Park Drive.
More info: www.firecracker5k.com
City of Fort Collins Independence Day parade
When: 10 a.m., July 4
Where: The parade will travel west on Mountain Avenue, beginning at Meldrum Street and ending at Jackson Avenue.
More info: www.fcgov.com/july4th/
City of Fort Collins fireworks display, presented by Blue Ocean Foundation
When: Fireworks at approximately 9:35 p.m., July 4. Live music begins at 4:15 p.m.
Where: The professional display takes place over Sheldon Lake at City Park.
Things of note: Pets, alcohol and personal fireworks are not permitted in City Park.
For more info about the display or for a list of other community events: www.fcgov.com/july4th
These free yard signs are available on a first-come-first-serve basis at the following locations:
Free yard signs are available on a first-come-first-serve basis at the following locations:
Fort Collins Police Services, 2221 S. Timberline Road, Fort Collins, CO 80525
Poudre Fire Authority Administrative Offices, 102 Remington St., Fort Collins, CO 80524
ENFORCEMENT-RELATED QUESTIONS
Fort Collins Police Services, General Media Line 970-818-8950, fcpsmedia@fcgov.com
FIRE-RELATED QUESTIONS
Poudre Fire Authority, General Media Line 970-658-5502, pfamedia@poudre-fire.org
Did you like what you just read?
Show your support for Local Journalism by helping us do more of it. It's a kind and simple gesture that will help us continue to bring stories like this to you.
Click to Donate