Support Northern Colorado Journalism
Show your support for North Forty News by helping us produce more content. It's a kind and simple gesture that will help us continue to bring more content to you.
Click to Donate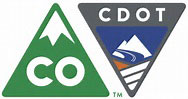 FT COLLINS — On Saturday November 4, the "Border War" game between the University of Wyoming Cowboys and the Colorado State University Rams is taking place in Laramie, Wyoming. To help ensure that fans traveling back and forth to the game are safe, law enforcement agencies from Colorado and Wyoming will be teaming up as part of a multi-state, multi-agency DUI enforcement operation on I-25 and Highway 287.
According to preliminary data from the Colorado Department of Transportation (CDOT), there have been 27 fatalities on Larimer County roads this year and 13 of those fatalities, or about 50 percent, involved impaired drivers.
Coordinated enforcement efforts will take place in Albany and Laramie county Wyoming as well as Larimer county Colorado. The high visibility campaign will occur before, during and after the game.
The focus of the enforcement will be a 65 mile stretch of US Highway 287 between Ft. Collins and Laramie Wyoming. Interstate 25 between Cheyenne and Ft Collins will also be patrolled. Agencies will use saturation patrols to target dangerous drivers under the influence of drugs and/or alcohol. All motorists are advised to call law enforcement, such as *277 for Colorado State Patrol, to report unsafe drivers.
"This DUI enforcement campaign will help keep our roadways free from impaired drivers so fans can travel safely to and from the game," said Darrell Lingk, Director of the CDOT's Office of Transportation Safety. "Driving impaired is a choice and if motorists choose to do so they will be arrested," said Lingk.
"Our troopers have zero tolerance for impaired drivers on our roadways," said Col. Scott Hernandez, Chief of the Colorado State Patrol. "The Border War enforcement is a critical campaign that will enhance safety on our roadways for all motorists."
The Colorado law enforcement agencies participating in the Saturday campaign include the Larimer County Sheriff's Office, Fort Collins Police Department, Loveland Police Department, CSU Police Department, Estes Park Police Department, and the Colorado State Patrol. Agencies involved in Wyoming include the Wyoming Highway Patrol, Laramie Police Department, Albany County Sheriff's Office, University of Wyoming Police Department, Laramie County Sheriff's Office, Cheyenne Police Department, and Wyoming State Parks.
The CDOT Highway Safety Office provides funding to Colorado law enforcement for impaired driving enforcement, education and awareness campaigns.