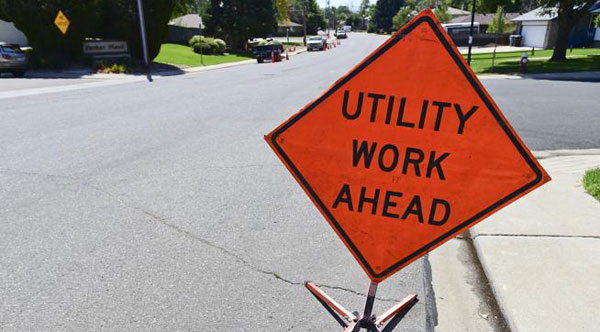 Support Northern Colorado Journalism
Show your support for North Forty News by helping us produce more content. It's a kind and simple gesture that will help us continue to bring more content to you.
Click to Donate
Darin Atteberry, City Manager
FORT COLLINS, CO –The City of Fort Collins announces the appointment of the new Fort Collins Connexion Broadband Team.
"I am excited to welcome four key members of the Fort Collins Connexion team, who will be instrumental in building out and operating Fort Collins' new fiber network." said City Manager Darin Atteberry. "We recognize that now more than ever, internet connectivity is no longer a luxury, but an essential utility for our residents and businesses. By creating a community-owned fiber network, we are not only investing in the future of Fort Collins, we are solidifying our continued commitment to our community to provide world-class service through operational excellence and a culture of innovation."
The new Connexion team will oversee the building and implementation of a high speed, next-generation fiber network to all residents, businesses and organizations within the boundaries of the City over the next 36 to 48 months.
Colman Keane, Broadband Executive Director
Colman brings 25+ years of experience in Finance, IT, business planning and project management to his role as Broadband Executive Director for the City of Fort Collins. His expertise in Fiber Optic networks – from the initial business planning and technical architecture to software implementation – has been instrumental in the success of the municipally-owned utility, EPB.  Additionally, Colman has worked with numerous other cities, utilities and co-ops to launch their fiber optic networks.  Colman received a degree in Business Administration from East Tennessee State University, is a Certified Public Accountant, and has earned numerous certifications including a 6 Sigma Black Belt Certification.
John Robbins, Broadband Network Manager
With more than 20 years in telecommunications with Nokia (formerly Alcatel-Lucent), John brings significant leadership experience and subject matter expertise in hardware, software and system architecture, R&D and network security to the City of Fort Collins. John's background in driving leading-edge technology for the communications industry, internet service providers and data centers paired with his strong leadership experience will further advance the City's mission to provide residents with world-class internet service. John holds a BS in Electrical Engineering from Texas Tech and a MS in Electrical Engineering from Arizona State University.
Erin Shanley, Broadband Marketing Manager
Erin joins the City of Fort Collins team with 20 years' experience as an accomplished marketing professional with an extensive background in a wide range of marketing functions across a variety of industries, including telecommunications, biotechnology and automotive.  As a Marketing Manager at several large communication and internet service providers, Erin has a strong marketing communications background as well as expertise in digital marketing, content/creative development, website redesign, social media, media buying and public relations.  She has a BA in English Literature from Bloomsburg University of Pennsylvania.
Clint Reetz, Broadband Outside Plant Manager
Clint has been with the City of Fort Collins since 2013, first as a Telecom Systems Administrator and now currently, as the Electric Utility Project Manager. He has been an integral part of the Broadband project for over 3 ½ years. With more than 25 years of fiber optic experience within the telecommunications industry, Clint's knowledge, skills and personal relationships with city staff, contractors, vendors and community members, will help to ensure the success of the City's Municipal Broadband Service.