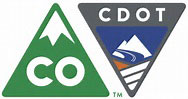 Sam Cole, CDOT Communications Manager
886 Drivers Arrested During Labor Day Campaign
Support Northern Colorado Journalism
Show your support for North Forty News by helping us produce more content. It's a kind and simple gesture that will help us continue to bring more content to you.
BONUS - Donors get a link in their receipt to sign up for our once-per-week instant text messaging alert. Get your e-copy of North Forty News the moment it is released!
Click to Donate
STATEWIDE — "Get your peanuts! Get your crackerjacks! Get your free breathalyzer tests!" These are a few of the calls passersby might hear outside Coors Field on Thursday, Sept. 13, as the Colorado Department of Transportation (CDOT) deploys street hawkers equipped with breathalyzers before the Rockies' game. This represents CDOT's latest effort to raise awareness about breathalyzers as a DUI-prevention tool and the final push to promote the heavily-discounted breathalyzer devices as part of this year's The Heat Is On campaign.
As summer nears its conclusion, CDOT, Colorado State Patrol (CSP) and local law agencies are teaming up to arrest impaired drivers during the Fall Festivals heightened DUI enforcement period fromSept. 14 through Oct. 22. The annual Heat Is On autumn crackdown will include 104 Colorado law enforcement agencies. Last year's Fall Festivals enforcement cited 1,863 impaired drivers.
"In September and October of last year, Colorado saw 37 alcohol-related fatalities, accounting for 32 percent of the road fatalities during that timeframe," said Darrell Lingk, Director of the Office of Transportation Safety at CDOT. "No matter what time of year it is, drivers need to make responsible decisions and stay off the roads while impaired. With a number of accessible alternatives to driving, there is no excuse for getting behind the wheel impaired."
This summer, CDOT is working with BACtrack, a breathalyzer company, to educate the public about making informed decisions when they drink by testing their blood alcohol content (BAC). Colorado residents can visit codot.bactrack.com to purchase either the BACtrack® Mobile™ Pro or the BACtrack® Trace™ Pro for $49.99 plus $7 shipping and handling. The breathalyzers normally retail for $99.99. This discounted price expires Sept. 15.
"We're pleased more than 2,200 Coloradans have purchased breathalyzers, thereby making our roadways safer," said Sam Cole, CDOT Communications Manager. "Time is running out, but it's not too late to take advantage of this discounted price."
During this year's recent Labor Day DUI enforcement period from Aug. 17 through Sept. 4, 886 drivers were arrested for a DUI. Throughout Colorado, 103 law enforcement agencies participated in the enforcement, with the Denver Police Department (100 arrests), Colorado Springs Police Department (81 arrests), and Aurora Police Department (55 arrests) recording the highest arrest totals.  The Colorado State Patrol logged 134 arrests among their troops statewide. A complete list of arrests is at heatisoncolorado.com under the Heat Is On Arrest tab.
The CDOT Highway Safety Office provides funding to Colorado law enforcement for impaired driving enforcement, education and awareness campaigns. The Heat Is On campaign runs throughout the year with 14 specific, high-visibility impaired driving enforcement periods centered on national holidays and large public events. Enforcement periods can include sobriety checkpoints, saturation patrols and additional law enforcement on duty dedicated to impaired driving enforcement. More details about the campaign, including impaired driving enforcement plans, arrest totals and safety tips can be found at HeatIsOnColorado.com.