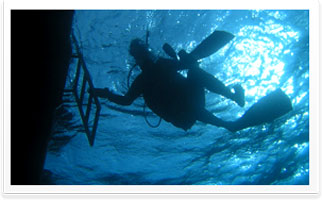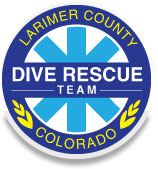 TEAM CONTINUES TO SEEK NEW MEMBERS
The Larimer County Dive Rescue Team is looking for qualified, professional candidates who are highly motivated and are eager to serve the community in the challenges of the aquatic environment. Applicants must have an interest in public service and ability to function as part of a highly skilled team of rescue professionals.
We are looking for individuals with any of the following experience: water rescue, dive rescue, commercial divers, military divers, recreational SCUBA, EMT, Paramedic, law enforcement, or simply people with big hearts for helping people in their time of need.
The Larimer County Dive Rescue Team (LCDRT) will be Training on Dive Emergency Simulations starting at 8:00 am on Saturday at the Cache where we will relocate to a designated site suitable for the type of training. Anyone interested in learning more about the team and how they train for doing in water rescues is invited to attend any or all of the training activities. COME CHECK IT OUT – ALL ARE WELCOME.
Saturday & Sunday, September 15 and 16, 2018, 8 am – 5 pm
At Dive Rescue Headquarters (The Cache), 1303 North Shields Street, Fort Collins, Colorado.
STARTS PROMPTLY AT 8:00am!
Find membership application at www.lcdrt.org. For more information email info@lcdrt.org.
Bruce Lobmeyer, Phone: (970) 227-1199, Email: bruce.lobmeyer@lcdrt.org
Did you like what you just read?
Show your support for Local Journalism by helping us do more of it. It's a kind and simple gesture that will help us continue to bring stories like this to you.
Click to Donate