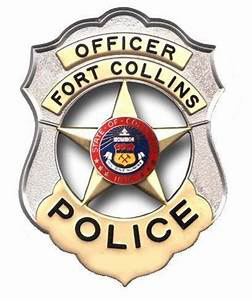 CIRT Team Investigates Fort Collins Police Officer Involved Shooting
On November 16, 2023, at approximately 9:34 PM, Fort Collins Police received a call regarding a male in the alleyway in the 100 block of West Laurel Street. It was reported that he was yelling racial slurs and that he possibly attacked someone and had a weapon in his hand. Fort Collins Police Dispatch received at least one additional call reporting that this male had a weapon. While officers were responding to the scene, they were updated that the suspect may have attacked another individual with pepper spray.
When the Fort Collins Police officer arrived on the scene, he located the male suspect in the alleyway holding pepper spray and an edged weapon. The officer gave the suspect multiple commands to drop his weapons, and the suspect did not comply. The suspect began coming toward the officer, and the officer used his Taser, but the suspect was able to continue advancing. The officer then fired his duty weapon several times, striking the suspect.
Support Northern Colorado Journalism
Show your support for North Forty News by helping us produce more content. It's a kind and simple gesture that will help us continue to bring more content to you.
BONUS - Donors get a link in their receipt to sign up for our once-per-week instant text messaging alert. Get your e-copy of North Forty News the moment it is released!
Click to Donate
Additional Fort Collins Police officers arrived on the scene and began to render medical aid to the suspect. The suspect was transported by ambulance to an area hospital, where he was pronounced deceased. No community members or officers were injured during this incident. The 8th Judicial District Critical Incident Response Team (CIRT) has been activated to investigate this incident. The Larimer County Sheriff's Office will be the lead investigating agency and release any further information about this incident.
The Larimer County Coroner's Office will release the suspect's identity after notification of next of kin.