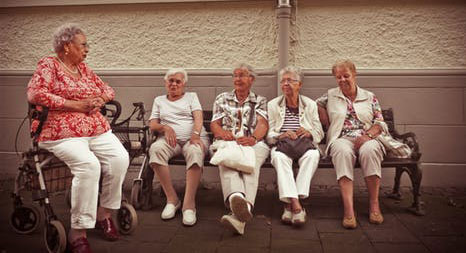 Christina Schneider, Community Engagement Manager
Senior Helpers of Fort Collins, a leading senior care provider, offers Fort Collins-area families an active management approach to dementia care
Fort Collins, CO (Grassroots Newswire) June 7, 2018 — June is Alzheimer's and Brain Awareness Month® (https://www.alz.org/abam/), a time dedicated by the Alzheimer's Association each year to raising the public's awareness about Alzheimer's and other dementias. "The facts (https://www.alz.org/facts/) about Alzheimer's are startling," says Gil Atanasoff, an in-home senior services professional with Senior Helpers of Fort Collins serving the Fort Collins area. "More than 5.7 million people are living with Alzheimer's today, and every 65 seconds someone new in the United States alone develops the disease." These statistics, says Atanasoff, tell only a part of the story. An Alzheimer's or dementia diagnosis impacts not only the person affected. It can also create physical, emotional, and financial challenges for family members. A recent study from The Alzheimer's Association estimates that unpaid family caregivers provide 18.4 billion hours of care valued at over $232 billion each year to affected loved ones.
"The difficult reality of Alzheimer's is that, today, there are no therapies that significantly slow or halt the progress of the disease*," says Atanasoff. "But studies do show that active management of Alzheimer's and other dementias can improve quality of life for both an affected loved one and their family, as well as reduce behaviors like wandering and agitation." "Active management" includes not only seeking out appropriate treatment options and coordinating health care services, but also encouraging the affected individual to continue to participate in meaningful and enjoyable activities and to connect, through support groups and similar services, with others living with dementia.
Senior Helpers, one of the nation's largest home care providers, is one company focused on the active management approach to Alzheimer's and other dementia caregiving. Their Senior Gems® program** is a unique approach to Alzheimer's and dementia care that focuses on what the senior can do, rather than what the senior is no longer able to do. The program is a classification system which uses gems as a metaphor to define characteristics of the six different stages of dementia. It also identifies corresponding activities for each stage that the individual might be encouraged to pursue and able to enjoy. As part of their comprehensive training program, Senior Helpers' caregivers learn how and when to use these gem categories, from Sapphires to Pearls, to assess, prepare, and modify well-loved activities to ensure that each senior receives the right kind of care for their unique situation.
Another difficult reality of Alzheimer's and dementia, according to Atanasoff, is that individuals will require increasing levels of supervision and personal care as the disease progresses. "No one should have to face Alzheimer's alone," said Atanasoff, "but juggling the demands of caregiving with other family, personal, and professional responsibilities is challenging. As the brain changes progress and cognitive skills decrease over the course of the disease, the burden of caregiving can become overwhelming. That's when services offered by companies like Senior Helpers can offer a real and welcome benefit to both the affected person and their caregivers."
To learn more about techniques and strategies to help support a loved one experiencing brain change, visit https://www.seniorhelpers.com/services/alzheimers/ to download a video or request a DVD copy of Senior Helpers' Guide to Supporting Family Members with Dementia.
For more information about dementia and other caregiving services offered by Senior Helpers of Fort Collins serving the Fort Collins area, please contact Gil Atanasoff at Gil@seniorhelpers.com or (970) 658-8228. For more information about Senior Helpers, visit https://www.seniorhelpers.com/.
Did you like what you just read?
Show your support for Local Journalism by helping us do more of it. It's a kind and simple gesture that will help us continue to bring stories like this to you.
Click to Donate