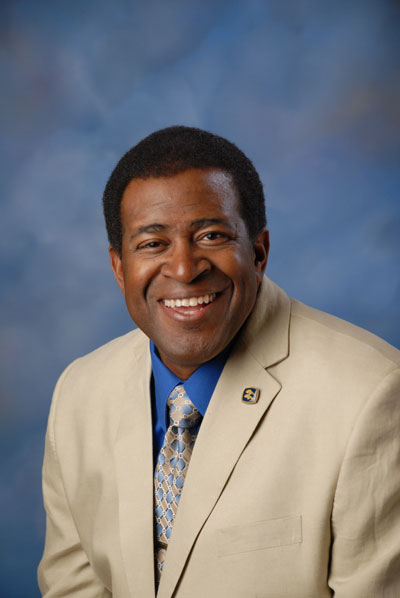 Every year the Larimer County Commissioners adopt a new budget for Larimer County Government. This is the conclusion of a process which begins in the spring and ends in December. We're always thinking of ways to better serve Larimer County citizens while remembering to be thrifty with taxpayer's dollars.
2017 was a great year with accomplishments which include our annual "Innovation Awards" where we encourage employees to find ways to improve county (or community) services at little or no budget costs to the tax payers. The awards are chosen based on resourceful, groundbreaking or novel approaches to providing better Larimer County services to citizens.
This year's winner was a collaborative effort between U.C. Health and Larimer County Community Corrections, which has already realized savings of over $75,000 to the Larimer County community. The collaboration addressed the health care needs of the Community Corrections residential population while reducing the impact on U.C. Health.
Another innovation with very little influence on the budget is Larimer County's new Phone Tag system. This innovation allows citizens the ability to complete vehicle licensing transactions in by phone instead of having to come down to the Larimer County Courthouse Offices to complete a transaction.
The entire Proposed 2018 Budget and Budget Brief can be reviewed online at the Larimer County website at https://www.larimer.org/budget/2018-proposed-budget.
Some of the highlights in the Proposed 2018 Budget are:
$2.5 million temporary property tax credit
Continuation of the $2 million road and bridge supplemental mill levy for widening of I-25 between North Fort Collins and South Loveland.
Continuing repair efforts from the 2013 floods.
Continuing focus on public safety including taking some initial steps to work on our mental health initiatives.
Completion of the new Loveland Campus.
Expansion of Loveland Police and Courts facility.
The above items (and more) can be accomplished using existing revenues and reserves. Even after taking on these projects we still have sufficient reserves to maintain a strong position in case of a future natural disaster requiring county response.
On December 12, we will review our final budget changes and we should be doing the final budget adoption the following week, on December 20.
We look forward to hearing from you and would be happy to answer any questions you might have about the budget and the budget process.
Please feel free to contact us at bocc@larimer.org
Did you like what you just read?
Show your support for Local Journalism by helping us do more of it. It's a kind and simple gesture that will help us continue to bring stories like this to you.
Click to Donate