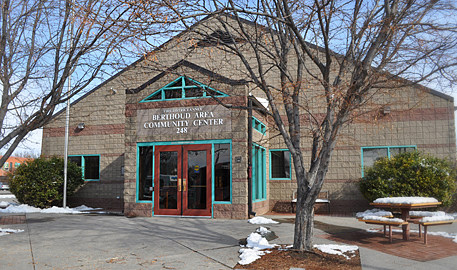 Larimer County will hold an open house to explain and receive comments from residents on the Larimer County Road 15 bridge replacement over the Little Thompson River, just south of Berthoud.
The open house will be held from 5 p.m. to 7 p.m., December 6, 2017 in the Cottonwood Room at the Berthoud Community Center, 275 Mountain Ave., Berthoud.
The project will replace the bridge and reconstruct 1,200 feet of roadway. Construction will start in January, 2018 and extend through June, 2018. County Road 15 will be closed at the project limits during construction and traffic will be detoured to County Road 13 [Weld Rd. 1], along County Roads 4 and 6C.
The meeting is an open house format with no formal presentation. You're welcome anytime during the open house to learn about the project and give comments. If you are unable to attend the meeting, or would like more information, please contact Project Manager Ron Winne at [970] 498-5713 or by email at rwinne@larimer.org